Shaq Fu just won't stop talking.
The Hall of Fame NBA center who was born Shaquille O'Neal and whose lifelong dream has been to be a cop has continued his All Lives Matter rhetoric by claiming that he's not worried when he's stopped by police because he's "respectful."
"When I get stopped by the cops, I'm not worried. And it has nothing to do with being Shaq. You know why? I show respect. 'Yes, sir. No, sir.' That's how I was taught. I was raised by a drill sergeant, and that's who I am," O'Neal said during a interview with Esquire magazine. "Doesn't matter if it's a black guy, white guy, whatever. I'm not going to make it uncomfortable for you because I don't want it uncomfortable for me. There's not going to be any talking back—none of that."
O'Neal noted that his father, a drill sergeant, instilled in him a sense of respect for police that has lasted his life.
"One time, the police were messing with us, and I disrespected them," he said. "Oh, that was the worst thing I could have ever done. My father grabbed me by my collar, tugged me back and said, 'Don't you ever disrespect these men. They're here to protect us. You listen to them. You say, "Yes, sir. No, sir." And if he's not right, if he's doing stuff out of spite, just obey the letter of the law. Then you come and see me, and I'll handle it.' So from that day on, I didn't disrespect the police anymore."
Surely, having been one of the most recognizable faces in the NBA has nothing to do with the treatment that Shaq receives. Surely, his childlike wonderment toward the police, which has included participating in ride-alongs, or the fact that he became a reserve police officer in South Florida, has nothing to do with his position. It's only because he respects officers that he has no problem with them. Wish we had the same type of luck with police as Shaq has; unfortunately for many of us, that isn't the case. But clearly a man who once played a damn 8-foot-tall genie isn't that connected to what's really happening.
G/O Media may get a commission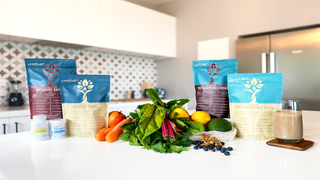 #NeverForget.
Read more at Esquire magazine.