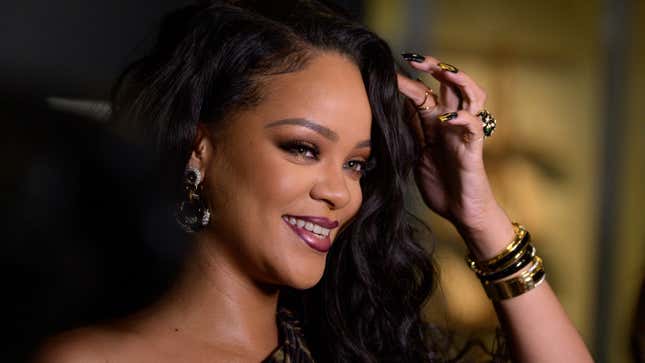 Okay, we don't really know if that's the subliminal message behind the bikini-clad Instagram video the entertainer and entrepreneur posted last night (complete with a clutch, chiffon cover-up, and tightly rolled spliff). But we do know the universal response wasn't "When are you due?"
It was just "Day-umm."
In case you suspect that Rih was treating us to a throwback moment, she personally verified that the video was taken the same day of her post in a destination unknown, confirming that while it may be a longterm goal, motherhood is likely not currently on the horizon for the bad gal.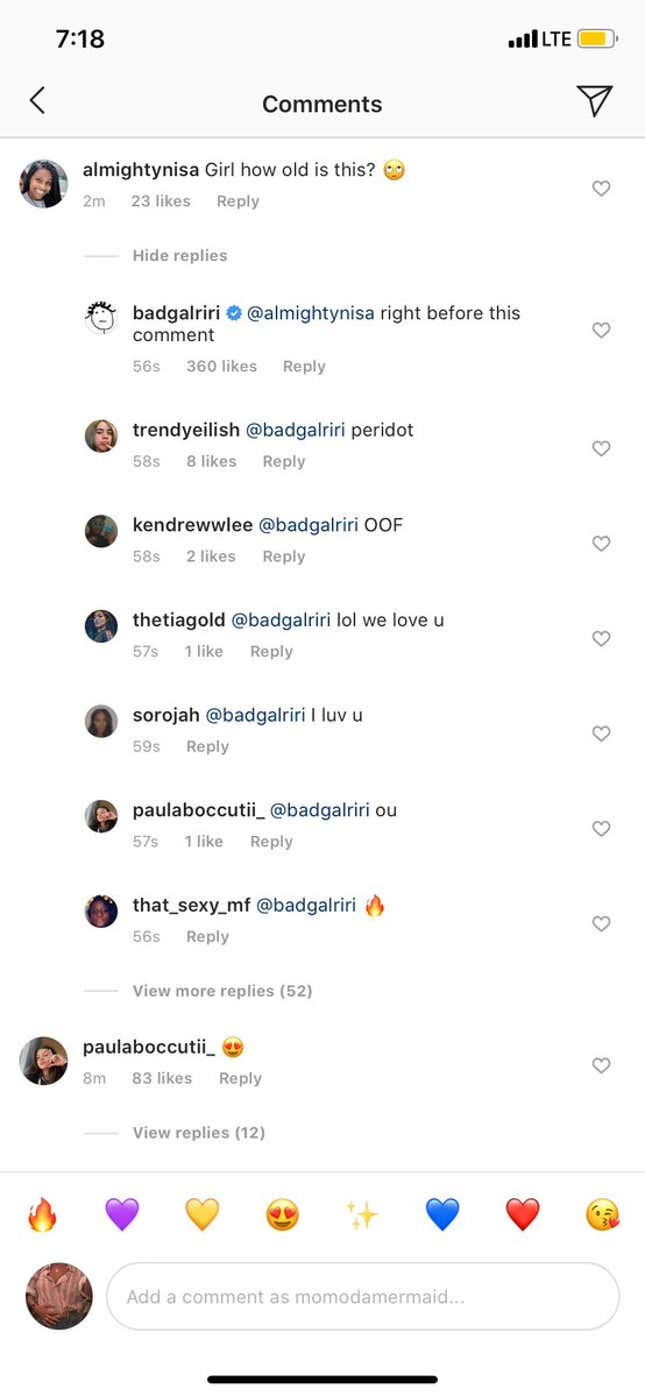 G/O Media may get a commission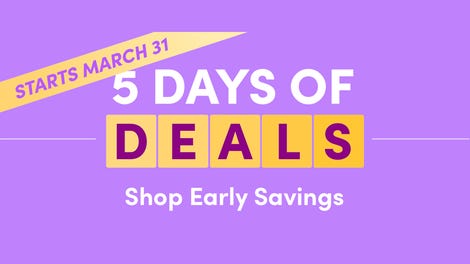 Sale sale sale
Early Savings - Wayfair's Five Days of Deals
But after a whirlwind week, a vacation—and freedom from relentless pregnancy speculation—would be well-deserved by the mogul. Less than a week ago, Rih hosted a release party for her "visual autobiography" at New York City's Guggenheim Museum, where, according to Vogue, she personally handed out glasses of champagne to guests while wearing a one-shouldered, metallic animal-print gown by Saint Laurent.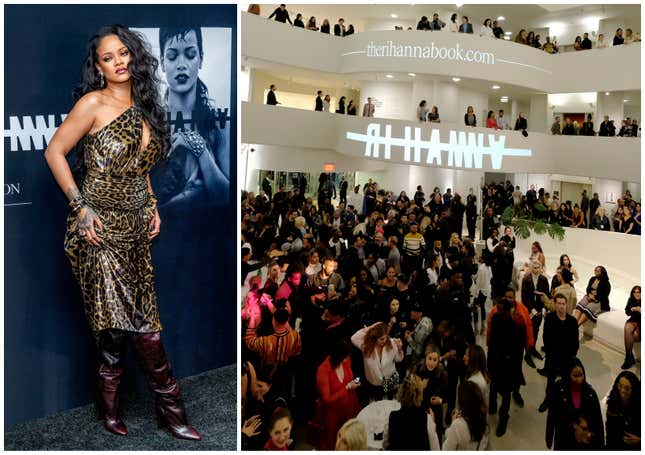 Rihanna's graciousness also extended to the red carpet that evening, where she came to the defense of Abby Aguirre, the admittedly unprepared writer who interviewed her for November's Vogue cover story. To the horror of many within (and outside) of the journalistic community, Aguirre's story revealed that due to a last-minute schedule change, she'd failed to prepare questions for Rihanna and was, therefore "winging it" with one of the world's most famous women.

Normally I bring a list of questions, but I didn't have time to prepare one, which I make a split-second decision to confess. "I'm winging it, so you have to help me," I say nervously. Rihanna flashes a grin that is somehow both reassuring and mischievous. "Aren't we all?" she says.
Both the confession and what many perceived to be Aguirre's cavalier attitude were immediately taken to task on social media.
But on the Guggenheim's red carpet, Rihanna brushed off the gaffe. "Wait, wait, what?" she responded when WWD asked for her opinions on Aguirre's level of professionalism. "No, no, no, no. That's gangster. For you to get a call the day before being like, 'Hey, Rihanna's in L.A., you wanna do this?' And show up on the dime and write an incredible article that I'm really proud of and enjoyed reading? She's badass for that."

"If you don't have to prepare, girl, you're gangster," Rihanna concluded—and black and brown journalists everywhere wept.
Don't get me wrong—in media, you often do have to wing it, for any number of reasons. But as most journalists of color will tell you, for us, being unprepared is simply not an option. Case in point: I recently interviewed a (black) media personality—something I do often in this line of work—with a reputation for truculence. And it proved true: Despite the research I'd done and the list of questions I'd prepared, each exchange felt like pulling teeth; nothing I said or did could seem to connect with this person—that is, until I "winged it."
Does that mean I'm horrible at my job? Hundreds of other successful interviews would point to the contrary. Did my off-script approach miraculously crack open the hermetically sealed celeb like a nut? No. But it did garner what seemed to be an ounce of respect and enough quotes to complete my work. Is that a feat I'm bragging over? Absolutely not—but according to Aguirre, maybe I should.
Gee, I wish I had the confidence of an under-prepared, white-presenting journalist—but even more, I wish I had the access and assurance of empathy, graciousness and being perceived as a "gangster" when I opt to "wing it" with major stars.
But I think we already know "gangster" means something different in reference to people of color.