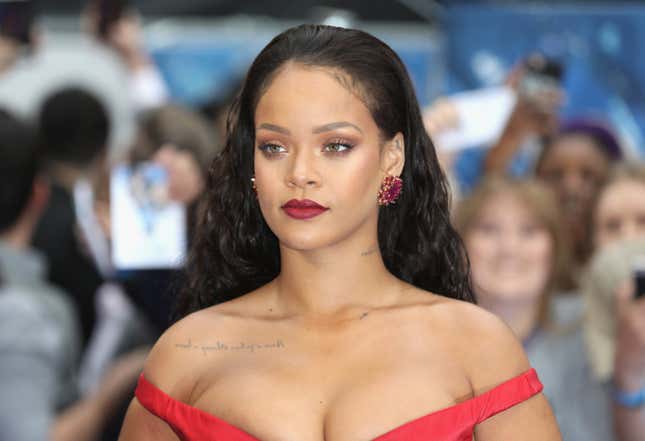 The year is 2019, marking the fifth annual Diamond Ball hosted by Robyn "Rihanna" Fenty's Clara Lionel Foundation (CLF). The CLF foundation was founded by Rihanna in 2012, in honor of her grandparents, Clara and Lionel Braithwaite.
Courtney B. Vance in Heist 88 Is Our Black TV Pick of the Week
Since the foundation's inception, it has been committed to helping underserved communities across the globe, with various programs in healthcare and education. Since its founding, the CLF has funded more than 59 global projects and committed over $13 million in grants across the education and emergency response sectors.
The CLF believes that education is a basic human right and also a viable weapon in the fight against injustice and inequality. And according to the foundation's website, 175 million children and young people worldwide are affected by some form of natural disaster each year. Rather than passively responding to these looming threats, CLF uses philanthropy to properly prepare communities to help handle these disasters.
As part of its emergency response work, the foundation has announced a new partnership with International Planned Parenthood Federation/Western Hemisphere Region (IPPF/WHR) and Engineers Without Borders USA to build resilient reproductive health facilities in the Caribbean. This partnership is set to focus on providing critical sexual and reproductive healthcare for women and girls in the wake of extreme disasters.
Needless to say, your favorite "bad gal" is not only upgrading the quality of your skin, but she's also upgrading the world as a whole.
This year's Diamond Ball will be held in New York City, on Sept. 12.
According to a press release sent to The Root, the event will be hosted by Emmy Award-winning comedian and late-night host, Seth Meyers, and will honor Barbados Prime Minister Mia Mottley along with activist Shaun King. Mottley and King will both receive awards for their humanitarian and social justice work.
Amid the announcement, many felt that King's nomination was a cause for pause. Some loudly allege that King has built his reputation on the backs of others and isn't deserving of the award. King has indeed used his platform to highlight and amplify various social justice issues, but his sincerity and credibility have been long questioned.
While we wait for Rihanna to give us the gift of new music, we can rest assured that her time is being spent doing the right thing for communities worldwide. Rihanna has spoken out against recent immigration woes, launched multiple beauty products and maintains a foundation that is changing lives.
We've been blessed with a humanitarian who knows how to whine. We are grateful.