Akai Gurley, 28, and his girlfriend, Melissa Butler, 27, were leaving Butler's seventh-floor apartment at the Louis Pink Houses in Brooklyn, N.Y., on Nov. 20 after she had just finished braiding his hair. Tired of waiting for the elevator, they decided to take the stairs. At the same time, police say, two rookie officers were on the eighth floor patrolling the housing project.
Rookie cop Peter Liang began descending the darkened stairwell with a flashlight in one hand and his gun in the other when he and his partner, Shaun Landau, came upon Gurley and Butler. Police claim that Liang fired his weapon accidentally, and the bullet bounced off a wall and hit Gurley in the chest.
According to a New York Daily News exclusive report, Liang and Landau couldn't be reached for more than six minutes after the shooting. Sources who spoke with the newspaper say the officers were texting union reps about the incident while Gurley lay dying.
"In the critical moments after the Nov. 20 shooting, the cops' commanding officer and an emergency operator—responding to a 911 call from a neighbor and knowing the duo were in the area—tried to reach them in vain, sources said," the Daily News reports.
Of the apparent negligence, a law-enforcement source commented to the Daily News, "The guy is dying and you still haven't called it in?"
G/O Media may get a commission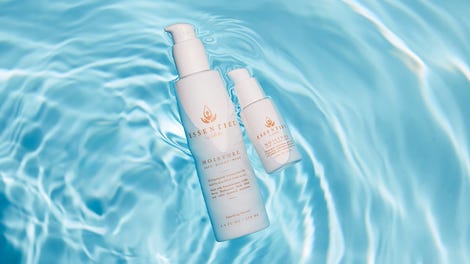 20% off
Essentiel by Adele
According to police sources, the officers also weren't sure about the address of the building they were patrolling.
The Daily News notes that the investigation into Gurley's death is ongoing and that Brooklyn District Attorney Kenneth Thompson is set to present the evidence to a grand jury as early as the end of this month.
According to sources and Deputy Inspector Miguel Iglesias, then the head officer of the local housing command, the officers weren't even supposed to be in the building performing "verticals." A vertical, according to several news sources, is when officers enter the building of a housing project and search from the roof—where drug interactions have been known to take place—all the way down to the basement.
"They've done verticals before," a police source said of the two officers. "But Iglesias' philosophy was, 'I want a presence on the street, in the courtyards—and if they go into the buildings, they were just supposed to check out the lobby."
When the officers finally called in the shooting, they never told the operator that someone had been shot and only noted an accidental discharge, according to the Daily News.
"I would be surprised if it is not at least presented to a grand jury," Kenneth Montgomery, a lawyer for Gurley's parents, told the newspaper. "It's a debacle and it speaks of criminal negligence."
Gurley's funeral is scheduled for Saturday, the Daily News reports.
Read more at the New York Daily News.