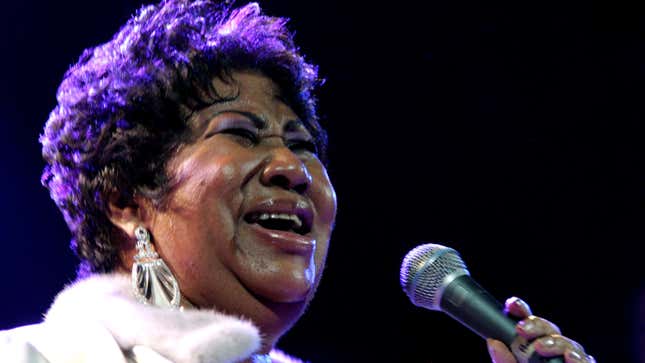 It seems the Queen of Soul, Aretha Franklin, had a will after all—maybe even three.

Cedric the Entertainer Shares Details Of His First Crime Novel & Tackles Our Random Rapid Fire Questions
A personal representative for her estate found three handwritten wills inside the singer's home earlier this month, CNN reports.
The documents are dated June 21, 2010, October 20, 2010, and March 31, 2014, according to the report. They were found throughout Franklin's home, including under couch cushions and in a locked cabinet for which the key was recently located, according to the Associated Press.
The June 2010 will makes references to Franklin having high blood pressure as well as a tumor on her pancreas, according to CNN. Franklin died of pancreatic cancer on Aug. 16, 2018.
At the time of her death, Franklin's lawyers and family said she had no will.
An attorney for Franklin's estate, David Bennett, told the AP it was not certain that any of the handwritten documents are acceptable under Michigan law.
In addition, CNN reports that two of Franklin's four sons are contesting the newly found wills.
And while the 2014 version appears to bequeath her assets to family members, the AP also reports that the writing is hard to decipher.
In any case, it seems this matter will definitely land her family in court to determine if one or more of the wills are admissible.
As Sabrina Owens, the personal representative for the Franklin estate— and the one who found the wills—offered in a statement:
"As this new development is also a family matter, [Owens] remains neutral and wishes that all parties involved make wise choices on behalf of their mother, her rich legacy, the family and the Aretha Franklin Estate."
When it comes to death, family and funds, things can definitely get ugly. Here's hoping for all involved's sake that wisdom, compassion and love will rule the day as the Franklin family sorts all of this out.