Let's be clear about something: Asking President Donald Trump, an accused sex offender, about Alabama Republican Roy Moore, the U.S. Senate candidate who's been accused of sexual assault, is like asking Harvey Weinstein to comment on R. Kelly.
Toheeb Jimoh Talks The Power, Acting With Toni Collette, & Ted Lasso on That's So Random
It's weird to even ask the president's position considering his infamous soundbite and alleged track record, but this is what happens when 53 percent of white women vote against their self-interests and elect a president who doesn't know how to keep his tiny fingers to himself.

On Tuesday the presidential deplorable defended the Senate-candidate deplorable and damn near endorsed the man for the Senate seat because, you know, Moore denies the allegations against him.
"He denies it. Look, he denies it," Trump said of Moore, CNN reports. "If you look at all the things that have happened over the last 48 hours, he totally denies it. He says it didn't happen. And look, you have to look at him also."
G/O Media may get a commission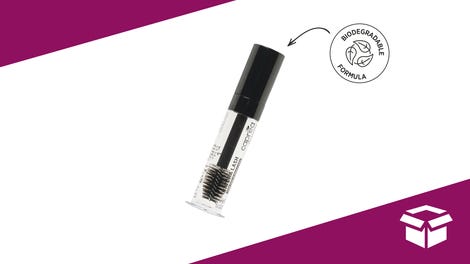 It's $8
20% Off Lash + Eyebrow Serum 2.0 - Caprea Beauty
Moore has been accused by several women who've claimed that the former Alabama state judge came onto them when they were just teens and he was well into his 30s. Several other women have accused Moore of assault.
You think President "Grab 'Em by the Pussy" is trying to hear that? Of course not, and let's not forget that Moore has denied the allegations even though many have claimed that Moore's pursuit of underage women was widely known throughout the state.
While the president had little to say about Moore other than "Hey, look I've assaulted women in my past and I'm the fucking president. Plus 53% of white women love me!" Moore denies it, he had a lot to say about Moore's major Democratic opponent, Doug Jones.

"We don't need a liberal person in there, a Democrat, Jones. I've looked at his record. It's terrible on crime. It's terrible on the border. It's terrible on military," Trump said, CNN reports. "I can tell you for a fact we do not need somebody who's going to be bad on crime, bad on borders, bad for the military, bad for the Second Amendment."
Trump has been mum on Moore because he's been busy handling issues of interest—like arguing with a college basketball player's father—and major defense issues, like whether everyone in the NFL stood for the national anthem.
While this is the first time Trump has spoken on the allegations surrounding Moore, Trump took a decidedly different tone from other major Republicans, including Senate Majority Leader Mitch McConnell, who called on Moore to drop out of the race.
In fact, Trump's own daughter has denounced Moore's alleged behavior, telling the Associated Press, "There's a special place in hell for people who prey on children."
Maybe instead of talking to the press, Ivanka can walk down the hallway of the White House and have a chat with her dumbass father.
Read more at CNN and the Associated Press.