Embattled celebrity chef Paula Deen abruptly closed the Savannah, Ga., seafood restaurant that was at the center of a workplace discrimination lawsuit that last year upended her business and reputation, the Associated Press reports.
Justice Smith Talks New Dungeons & Dragons Movie, The Get Down On That's So Random
She and her brother, Bubba Hiers co-owned Uncle Bubba's Seafood and Oyster House for a decade.
A spokesman for the Deen family, Jaret Kellers, issued a statement to AP, saying Hiers closed the restaurant "to explore development options for the waterfront property on which the restaurant is located," the report says.
The Savannah Morning News reported employees collected severance checks in the parking lot Thursday.
The move comes less than a year after a firestorm of controversy erupted when Deen admitted during a legal deposition that she had used racial slurs about black people in the past. The revelation came under questioning by lawyers representing a former Uncle Bubba's manager who alleged that Hiers subjected her to comments laced with racial epithets and sexual innuendo. Although the suit was settled last August, Deen lost her Food Network show and some big endorsement deals.
G/O Media may get a commission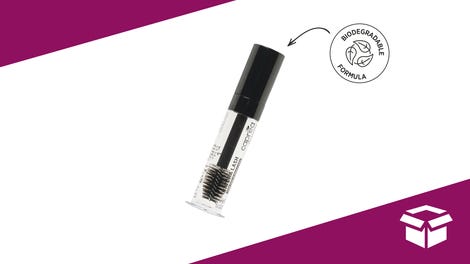 It's $8
20% Off Lash + Eyebrow Serum 2.0 - Caprea Beauty
Before Thursday's news broke, Deen's star appeared to be on the rise again. In February, she announced a deal with a private investment firm that is dedicating at least $75 million to helping her make a comeback, AP reports. Soon after, Deen rolled out plans for a $20 million restaurant in the Smoky Mountains tourist hub of Pigeon Forge, Tenn.
Uncle Bubba's apparently has been on shaky financial ground for some time, the report says. During a deposition last May, Deen reportedly told lawyers it was funded by Paula Deen Enterprises, the overarching family business. Attorneys asked Deen whether she was aware that her chief financial officer had told them Uncle Bubba's owed Paula Deen Enterprises about $300,000. "No, that wouldn't surprise me," she said, according to AP.
Read more at ABC News.