There was a lot of excitement in the music world in 2015. Between the music-streaming rivalries (e.g., Apple Music vs. Tidal), artist comebacks, cross-genre beefs and an onslaught of hit bangers, fans have had quite an earful this year.
This makes coming up with a list of best albums for the year all the more interesting. Our top 10 includes the usual suspects you'd expect to find on a year-end list, along with a few artists who flew below the radar and deserved some love.
Without further ado, here are our top 10 albums of 2015 (in no particular order).
1. To Pimp a Butterfly, by Kendrick Lamar
G/O Media may get a commission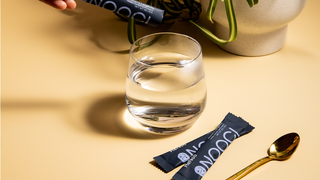 To Pimp a Butterfly captures the zeitgeist of now, particularly at a time when black lives are devalued. With tracks like "Alright," "King Kunta" and "These Walls," Butterfly is irreverent, unapologetic and empowering. This studio album is by far one of the most relevant and provocative albums of its time. With 16 tracks of excellence and, now, 11 Grammy nominations, To Pimp a Butterfly is genre-defying and among the greats.
2. Choose Your Weapon, by Hiatus Kaiyote
Choose Your Weapon is the second studio album by the Australian quartet. Led by singer Nai Palm, the jazzy-soul-fusion group draws inspiration from the great Stevie Wonder, among others. With her mellifluous voice, Palm bares her soul on richly layered songs like the Grammy-nominated single "Breathing Underwater." Do yourself a favor and check out the bridge on that song; it's insane.
3. Dirty Sprite 2, by Future
Yup, we said it. Dirty Sprite 2 (DS2) is one of our favorite albums this year. Oh, how fans were delighted to hear the rapper's 2015 release after his extremely disappointing second studio album, Honest. We thought that Future was the has-been that never was, but with DS2, the 32-year-old proves us wrong. With menacing bass lines, trapesque beats and the second coming of Auto-Tune, Future goes in. He also gets personal on tracks like "Kno the Meaning." Still, the album feels heavy and has quite a few bangers, including "Where Ya At" and  "F—k Up Some Commas." On DS2, the dark side wins. 
4. Ego Death, by the Internet
Led by Odd Future's Syd tha Kyd (vocals) and Matt Martians (keys), the Los Angeles-based group's sound is a confluence of jazzy, hip-hop and soulful sounds. Think a left-of-center Groove Theory, but with grit, edge and authenticity. Syd sings of her lady loves (past and present) on tracks like "Girl" and "Just Sayin/I Tried." And how it feels to be a 23-year-old musician striving to achieve some level of fame on "Under Control" and "Get Away." The album even features Wondaland's very own Janelle Monáe, among others. Ego Death is a winner.
5. If You're Reading This It's Too Late, by Drake
Many remember the cold winter day when Drake randomly released If You're Reading This It's Too Late via iTunes. With classic-Drizzy wordplay, braggadocio and well-produced beats, the album definitely kept the world's attention. With an assist from his ghostwriting friends, the Toronto native created one hell of a composition. In 19 tracks, Drizzy showed his many dimensions: He's a son, diligent businessman, emotional ex and, of course, strip-club aficionado. With tracks like "Energy," "Know Yourself" and "10 Bands," Drake created quite a few club anthems while inadvertently changing modern vocabulary (so what, exactly, is a "woe"?). Cheers to you, Aubrey.
6. Reality Show, by Jazmine Sullivan
Welcome back, Jazzy! We were nervous after your Twitter announcement in 2011 that you were calling it quits. False alarm. Sullivan's third studio album, Reality Show, feels like we are listening to the chanteuse singing pages from her diary. The 28-year-old reflects on the experiences that women often live through: the ups and downs of relationships, love (including that "ride or die" image that black women often espouse—yes, "#HoodLove"), body image, and did we say love? Sullivan digs into the creases and crevices of her soul with her raspy yet soulful voice. In the past she's opened up about an abusive relationship and its trauma—this album feels like a reckoning of sorts. Sing, Jazmine! 
7. Trapsoul, by Bryson Tiller
Infusing the quintessential trap sound with R&B, Bryson Tiller is championing a new genre on his album, Trapsoul. We love it. Beyond his sexy breakout single, "Don't," the 22-year-old makes himself vulnerable by sharing his emotions—singing about love, like and lust as inspired by his musical hero, Drake. Still, Tiller provides a sense of cohesion throughout the entire album with his butter-smooth vocals. We're looking forward to seeing what 2016 brings for the rising star.
8. Woman, by Jill Scott
We. Love. Jill. On her fifth studio album, the soul singer unearths what it truly means to be a woman. The album begins with a spoken-word piece, "Wild Cookie," where she talks about, well, the cookie. And the 43-year-old goes on to sing us through the complexities of womanhood: She's a boss lady, mother, lover and soul. The album demonstrates her evolution, both personally and musically. She's still got the down-to-earth charm and the impeccable vocals. Woman is indeed #BlackWomanMagic.
9. Dark Sky Paradise, by Big Sean
After three studio albums, the world should be convinced of Big Sean's rapping chops—indeed, the 27-year-old has lyrical prowess. Dark Sky Paradise has yielded five hit singles, including the bye-bye-ex anthem "I Don't F—k With You" and the more reflective track "Blessings," in which we learn about the passing of his grandmother, among other things. With Dark Sky Paradise, Big Sean has cemented his position among this generation of rappers and made his way to our top 10.
10. 25, by Adele
To say that Adele's third studio album, 25, was highly anticipated might be an understatement. In its first full week, it sold a record-breaking 3.38 million copies in the United States, but of course we recognize that whopping sales don't necessarily mean that an album is worthy of the hype. But, yeah—it is. The woman can belt, and her leading single, "Hello," along with other tracks, brings the drama but in a good way. This album shows that Adele's four-year hiatus was time well spent.
Felice León is multimedia editor at The Root.