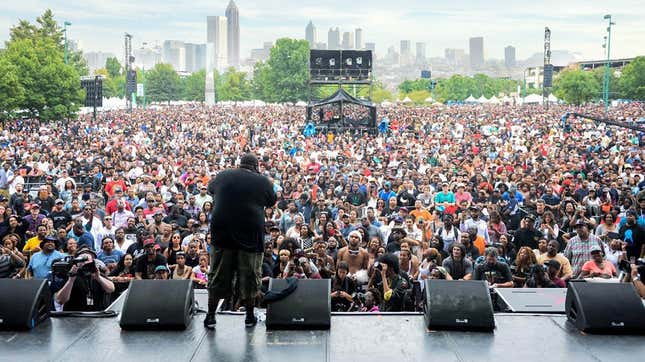 The universal impact that black people have had on music is undeniable. One could go as far to say that we invented music in all of its forms. We have not only used music to entertain ourselves and the masses, but we've also used it to heal, educate and inspire people to do and be better. Music continues to be the gift that keeps on giving.
Small Town Horror Story: Juneteenth & The Aftermath of Slavery
Given music's rich contribution to our culture, it is only right that we bring it all together under one roof with Atlanta's ONE Musicfest. This event hails itself as the Southeast's largest annual urban music festival, one that features a diverse range of music, including classic and current hip-hop, soulful R&B, alternative, and rock. Whatever you're into the festival is ready to meet your musical needs.
"We wanted to fill a void," says Jason Carter, founder of ONE Musicfest. Carter noted that he and his team didn't see any type of festivals that catered to our love for all genres of music, but instead of complaining about it, instituted the change he wanted to see. "Unity through music" is the mantra for this festival and it is through this mantra that Carter and his team hope to build inclusive spaces for us to exist in.
"We're more powerful and impactful when we're united," says Carter. Using music and the arts, the festival has brought together pockets of the black community to connect and realize that there is power in numbers. "It's a beautiful sea of people and energy that you typically don't get to see," Carter reiterated. It is indeed a rare sight to see a 21-year-old and a 40-year-old at the same festival, but through the power of music, it has become a reality and we've been 1, 2 steppin' ever since.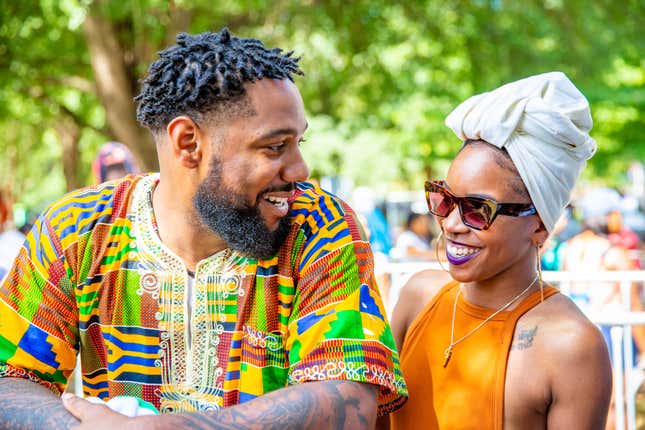 Coming up on 10 years, the ONE Musicfest team has decided to take their blackness up a notch by partnering with fashion brand F.U.B.U. "ONE Musicfest x For Us By Us" brings together two juggernauts in the black space for a collaboration that is strictly for the culture. "For Us By Us" was a rallying cry when they first came out," reminisced Carter. Carter reminds us that 27 years ago the brand "energized our community." Given these organizations' commitment to uplifting our culture, it was kismet that they became partners to celebrate the 10th anniversary of this event. "It made perfect sense for us to unite and do something together," notes Carter. He continued by reflecting on the fact that "when we link up and decided to do things together, then we are virtually unstoppable."

Carter later reflects on the early inception of ONE and called the first couple of festivals a "passion project" because they lost a significant amount of money. This obviously didn't stop them, and the need to create spaces for us fueled their drive to keep producing and never give up on their vision. Carter realizes that this is much more than throwing a "big ass festival," but realizes that it's a homecoming for black and progressive creatives from everywhere.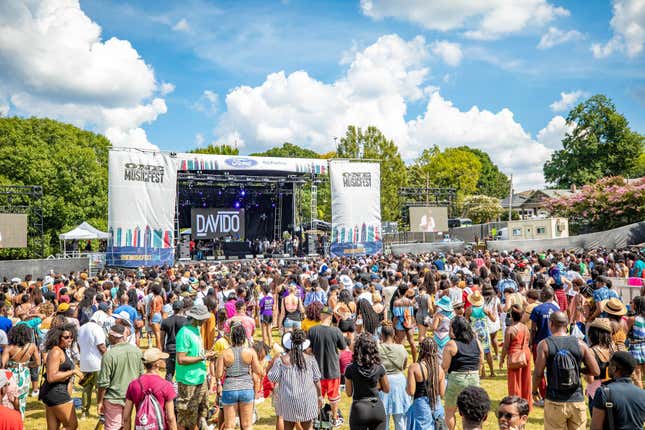 ONE Musicfest returns on Saturday, Sept. 7 and Sunday, Sept. 8 with a dope lineup of performances including Gucci Mane, Rae Sremmurd, Tory Lanez, Rick Ross, DMX, Wu-Tang Clan, Three 6 Mafia, Teyana Taylor, Raphael Saadiq, KP The Great featuring Pharrell Williams and Usher, Florida All-Stars featuring Uncle Luke, T-Pain, Trina, Trick Daddy and more! Purchase your tickets today at ONEMusicfest.com.