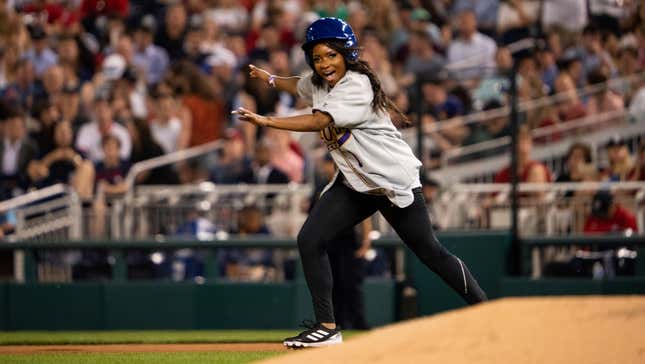 On Wednesday night, Democratic Rep. Jasmine Crockett of Texas became the first Black woman to play for the Democrats in the yearly Congressional Baseball Game. This marks the first time this has ever happened in the event's history after being around for over a century.
"We've got a historic number of women that are in Congress right now, and then when it comes to the Democratic side, even in my class, we have a historic number of Black women," Crockett had stated about the moment. "For this to be truly a congressional game, we felt like it was really important to make the very-early-morning sacrifices."
The game started as a tradition in Washington, going back to 1909. The GOP defeated the Democrats 16-6, which was in good fun since this year's proceeds will be donated to charity. Some the organizations that will benefit include the Boys & Girls Clubs of Greater Washington, Washington Nationals Philanthropies, the Washington Literacy Center and the local Major League Baseball team's charity.
Prior to Crockett, former Rep. Mia Love of Utah was the first Black woman to play in the game in 2018. Love was also the first Black Republican woman elected to Congress. This year, Crockett was the only woman to play on the Democrats' team. She has represented Texas' 30th Congressional District in the House since January and talked about what the game symbolizes.
"It sends a signal that we are still making progress in this country and don't give up on us. There are those of us that are constantly fighting to shatter the next glass ceiling," Crockett remarked. "Hopefully it will be a vision of hope and inspiration for those that may feel as if they're getting a little beat down right now."