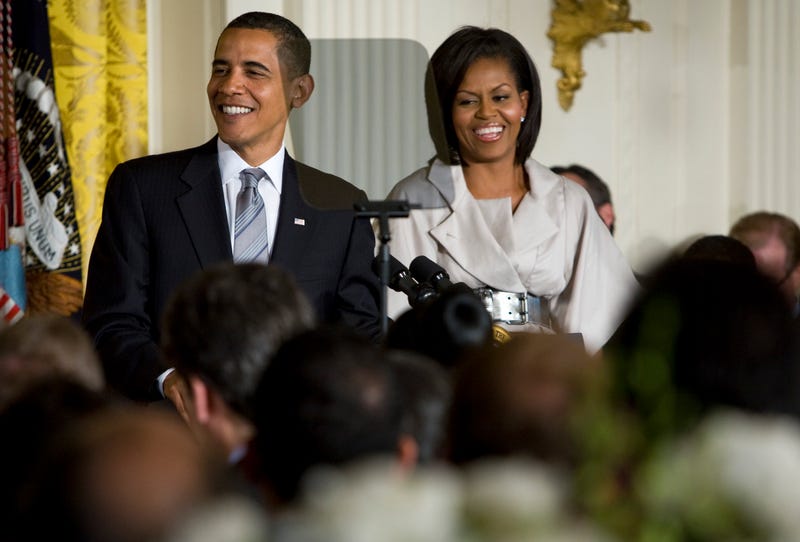 Remarks from the LGBT Pride Month Reception at the White House, courtesy of the LA Times:
"It's good to see so many friends and familiar faces, and I deeply appreciate the support I've received from so many of you. Michelle appreciates it and I want you to know that you have our support as well.  (Applause.)  And you have my thanks for the work you do every day in pursuit of …
… equality on behalf of the millions of people in this country who work hard and care about their communities — and who are gay, lesbian, bisexual, or transgender. (Applause.)
Now this struggle, I don't need to tell you, is incredibly difficult, although I think it's important to consider the extraordinary progress that we have made. There are unjust laws to overturn and unfair practices to stop.  And though we've made progress, there are still fellow citizens, perhaps neighbors or even family members and loved ones, who still hold fast to worn arguments and old attitudes; who fail to see your families like their families; and who would deny you the rights that most Americans take for granted. And I know this is painful and I know it can be heartbreaking…"
Is Obama sincere or is he selling wolf tickets?