President Barack Obama expressed confidence in the agency charged with keeping him and his family safe Saturday after a man with a knife climbed a fence and made it into the White House before being apprehended, the Associated Press reports. It was the second such security breach in as many days.
"The president has full confidence in the Secret Service and is grateful to the men and women who day in and day out protect himself, his family and the White House," White House spokesman Frank Benenati said, according to AP.
Meanwhile, Secret Service Director Julia Pierson has stepped up security outside the White House and plans a review of the incidents.
On Friday the Secret Service identified the man as Omar J. Gonzalez, 42, of Copperas Cove, Texas. He was charged with unlawful entry into the White House complex and taken to a nearby hospital complaining of chest pain.
Less than 24 hours after Gonzalez's arrest, a second man was apprehended after he drove up to a White House gate and refused to leave, the Secret Service said, prompting bomb technicians in full gear to search the vehicle as agents shut down nearby streets, AP writes.
G/O Media may get a commission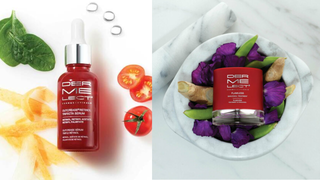 Save $19
Retinol Renewal Kit
There were no indications the two events were connected. But critics say both raise questions about whether the embattled agency can adequately protect the president and his family.
"Unfortunately, they are failing to do their job," Rep. Jason Chaffetz, chairman of the House subpanel on national security oversight, told AP. "These are good men and women, but the Secret Service leadership has a lot of questions to answer."
In 2012, 13 Secret Service agents and officers were implicated in a prostitution scandal during preparations for Obama's trip to Cartagena, Colombia, AP notes. The next year, two officers were removed from the president's detail after another alleged incident of sexually-related misconduct. In March an agent was found drunk by staff at a Dutch hotel the day before Obama was set to arrive in the Netherlands, writes the news agency.
Read more at the Huffington Post.