"If we made a mistake, I was the person who made the mistake," Gucci CEO Marco Bizzarri told the Washington Post last week, reflecting on "Blackface-gate."
Now, Gucci's got another cultural controversy on their hands—one they could've easily avoided, had they listened over a year ago after sending models wearing Sikh-like turbans down their Fall/Winter 2018/19 runway in February 2018—coincidentally, the same collection that spawned the blackface controversy that rocked the luxury brand in early February following the release of a Leigh Bowery-inspired balaclava turtleneck that evoked racist tropes.
"When you think about Gucci, you imagine the jet set, bourgeois, rap and black people. That's the story of the brand," creative director Alessandro Michele said. "Gucci is half black."
Apparently, not black enough to avoid a majorly offensive misstep, or diverse enough to consider the implications of appropriating another culture's religious symbol.
G/O Media may get a commission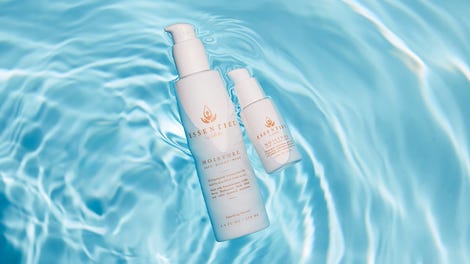 20% off
Essentiel by Adele
Frankly, the initial backlash should've been enough to make the label reconsider putting the accessory into production. (Note: We only call it an accessory for Gucci's purposes, since the turban clearly has deep spiritual significance in Sikhism.) But as also reported by the Post, the also questionably named "Indy Full Turban" indeed made it from runway to retail, with a purported $800 price tag—in fact, it's now sold out at Nordstrom.

Hopefully, that's because Gucci has purchased them all back, but c'mon, y'all, did blackface-gate teach you nothing?
"[I]n the digital era, if someone says this is blackface, it's blackface," Bizzarri told Post fashion critic Robin Givhan. Likewise, if the Sikh community tells you it's offensive to use their style of turban as a fashion statement, it is—particularly when we consider how many Sikh people, despite not being Muslim, have also been targeted as part on an ongoing, ugly spate of Islamophobic attacks.
Since February, Gucci has been working to rebound from the uproar over its blackface gaffe with collaborator Dapper Dan helping to lead the charge, assembling an external Changemakers Council to accompany its global Changemakers diversity, inclusion and scholarship program. But honestly? So much of this could just be avoided by a little less myopia, and listening when communities of color cry foul.
"I didn't know about blackface," Bizzari, an Italian, told Givhan, despite Italy having its own issues with the racist practice as recently as 2017. The same refute was used by Prada last winter, following its release of an accessory that closely resembled "Sambo" and "Golliwog" tropes (h/t the Jim Crow Museum of Racist Memorabilia).
While those claims are debatable, what's not is that we have a cultural consciousness problem—and to be fair, blacks and Sikhs weren't the only cultures evoked by Gucci in the Fall/Winter 2018/19 collection. Maharajan-style jeweled headdresses, Native American-style beading, somebody's Russian peasant great-grandma and even an entire Japanese pagoda-as-hat came down the runway—as did a baby dragon, so Game of Thrones might have some skin in this game, too. And while all of those don't evoke racist tropes or infringe upon spiritual symbolism, they do speak to the larger issue of appropriation, which is claiming and profiting off of something without giving the originators credit, clear tribute or benefit.
Hopefully, moving forward, all of this will be addressed and prevented by the Gucci Changemakers Council. In the meantime, we'll keep our eyes peeled for non-brown folks rocking $800 turbans—oh, wait, is that racial profiling?