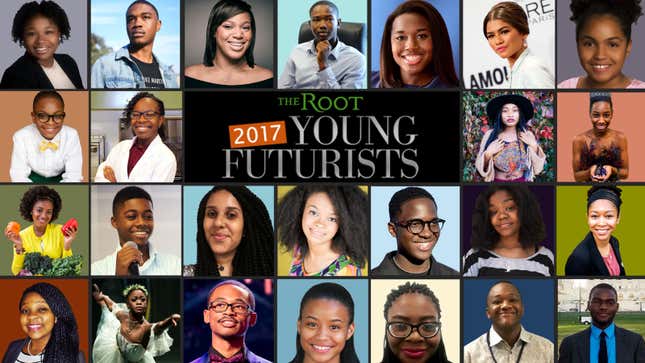 Who are the young, outspoken activists standing up for their communities and calling out injustice?

Fighting "Lie-abetes": How To Spot And Combat Disinformation and Conspiracies In Politics | The 411: Part 2
Who are the young, creative artists and entertainers who will tell our stories and represent us in the worlds of music, film, television, books and theater?

Who are the young, business-savvy entrepreneurs who are not just looking for a job but looking to create jobs by starting their own companies?

Who are the young, barrier-breaking scientists and tech geniuses who are already making scientific discoveries and technological breakthroughs that will make life better?

Who are the young environmentalists and green innovators who are fighting to ensure that their communities have clean air, drinkable water and access to healthy food?

If you know any African Americans between the ages of 15 and 22 who fit those descriptions, now is the time to nominate them for The Root's Young Futurists for 2018. We will select 25 young leaders who are already making their mark in the fields of social justice and activism, arts and culture, enterprise and corporate innovation, science and technology, and green innovation.

Last year's list included an amazing collection of overachievers who have already accomplished more in their young lives than most adults do in a lifetime. People like Isaiah Cooper, who at 16 years old became one of the youngest black pilots to fly around the United States. And Moziah Bridges, the 16-year-old CEO of Mo's Bows, who has been selling his colorful, handmade bow ties since 2011. Or Victoria Pannell, who has been fighting child sex trafficking since she was 12 years old and at age 17 became the youngest member of New York City's Community Board 1.

You can help us make 2018's list even more incredible by telling us about the young leaders who are making a difference in your communities. The nomination period will run through the end of January, and the Young Futurists for 2018 will be revealed in March. To make recommendations, fill out this nomination form.