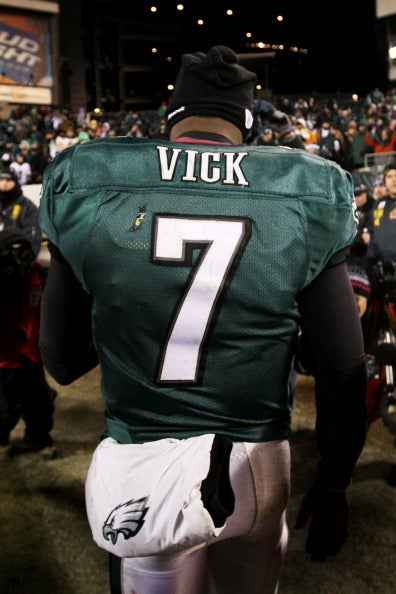 The NFL may be in a lockout, but Michael Vick is getting back to business. On Friday, Nike re-signed Vick to an endorsement deal.
"We have re-signed Michael Vick as a Nike athlete," spokesman Derek Kent said Friday. "Michael acknowledges his past mistakes. We do not condone those actions, but we support the positive changes he has made to better himself off the field."
Nike dropped Vick in August 2007, just after he was charged with operating a dogfighting ring. Vick released this statement: "I am thrilled to be on the Nike roster," Vick said. "The brand represents the most exciting athletes in sports. My focus is now on preparing for the football season and performing at the highest level for my team and my fans."
Of course, this is good news for the Philadelphia Eagles quarterback. Will other companies, like Coca-Cola, pick Vick back up, too? And will shoe lovers buy his new kicks?
Read more at the Philadelphia Inquirer.
In other news: 5-Year-Old Accidentally Shoots 4-Year-Old Playmate.