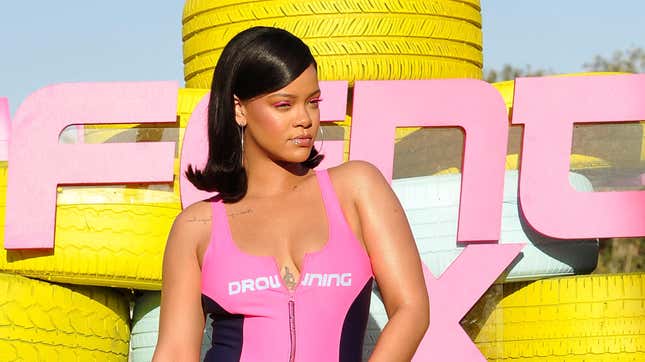 Powder blues. Baby pinks. Neon greens. Hot fuchsias. These are the colors of summer, and ever on trend, Fenty Beauty is bringing us a bevy of new, limited edition products to heat up the season, all dropping on May 10, for your Fenty-loving mothers.
Courtney B. Vance in Heist 88 Is Our Black TV Pick of the Week
If it feels like we just wrote about Fenty's latest, it's because there always seems to be something new. (Seriously; Rih drops new products faster than anyone in the beauty game). In fact, we can barely keep up with her ever-expanding beauty and fashion empire, but since beauty drops are part of our beat here at The Glow Up, here we go again!
What's being served this summer? New liquid liner trios in "dare to wear me" hues. And for those of us who want to go softer this season, Fenty is adding to their arsenal of matte pigments with "Poutsicles," lipcolor with a new satin finish many of us have long been clamoring for.
Of course, to perfect the pout, you must first give the lips some love—and Fenty's got us covered there, too. Before applying their new hues, get fresh with their incredible-looking new lip scrub and balm. Frankly, I might just keep it au naturel this summer, with these two shea and mango butter-loaded beauties as my constant companions.
Will there be more reveals before Rih's next drop on May 10? If our bad girl remains true to form, this only the beginning, so keep your eyes on Fenty Beauty's Instagram if you want to keep up with all the upcoming goodness.
Because life comes at you fast—just like summer.