A little more than 12 hours after Star Trek: Discovery star Anthony Rapp publicly accused actor Kevin Spacey of making unwanted sexual advances toward him in 1986 when he was just 14 years old, Netflix announced that it would be pulling the plug on Spacey's popular series, House of Cards, after the next season.
Deadline reports that Netflix and show producers Media Rights Capital had already been considering ending the show, which is taping its sixth season soon, but cast and creatives connected to the show were only made aware of the decision Monday morning.
In a joint statement issued Monday, the companies said:
Media Rights Capital and Netflix are deeply troubled by last night's news concerning Kevin Spacey. In response to last night's revelations, executives from both of our companies arrived in Baltimore this afternoon to meet with our cast and crew to ensure that they continue to feel safe and supported. As previously scheduled, Kevin Spacey is not working on set at this time.
According to Deadline, the Netflix film Gore, based on the life of author Gore Vidal and also starring Spacey, may also be on the chopping block.
Late Sunday night, Rapp said that he was at a party at the home of a then-26-year-old Spacey in 1986 when the older actor drunkenly picked him up the way a husband does a bride, threw him down on his bed and attempted to seduce him.
G/O Media may get a commission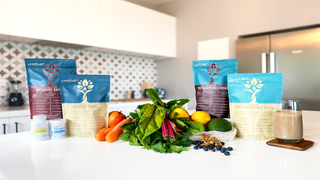 "I was aware that he was trying to get with me sexually," Rapp said.
After Rapp's story went public, Spacey put out a statement of his own via Twitter, in which he apologized to Rapp, then attempted to obfuscate the issue by coming out as gay.
Yeah, I know. Gross and inappropriate.
Spacey wrote:
I have a lot of respect and admiration for Anthony Rapp as an actor. I'm beyond horrified to hear his story. I honestly do not remember the encounter, it would have been over 30 years ago. But if I did behave then as he describes, I owe him the sincerest apology for what would have been deeply inappropriate drunken behavior, and I am sorry for the feelings he describes having carried with him all these years.

This story has encouraged me to address other things in my life. I know that there are stories out there about me and that some have been fueled by fact that I have been so protective of my privacy. As those closest to me know, in my life I have had relationships with both men and women. I have loved and had romantic encounters with men throughout my life, and I choose now to live as a gay man. I want to deal with this honestly and openly and that starts with examining my own behavior.
The Harvey Weinstein scandal has given way to many in Hollywood and the media industry alike coming forward with their stories of being harassed or assaulted by those in positions of power in those industries.
The accusation against Spacey comes as a shock to many of his fans as well as fans of his show.
Season 6 of House of Cards should debut mid-2018 on Netflix.