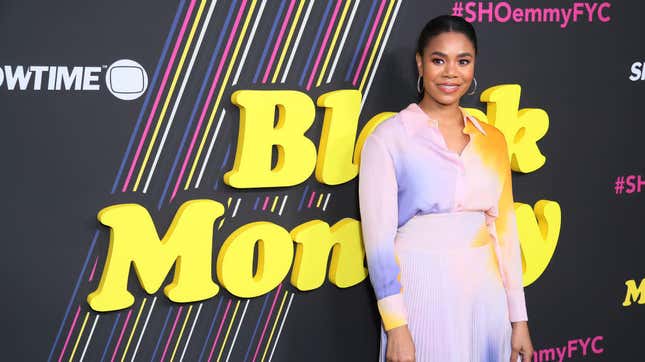 If her character on Showtime's Black Monday is any indication, Regina Hall revels in being on the edge when it comes to comedy. But she finds nothing funny about the disease of drug addiction, as she shared while explaining why she asked the writers to ax a joke about Whitney Houston's drug abuse.

Small Town Horror Story: The Mississippi Burning of Three Anti-Segregationists
The actress, known for various turns in films we loved like Girls Trip, The Best Man, Little and more, recounted the incident during a Comedy Actress Roundtable hosted by the Hollywood Reporter.
"There was a joke, and I can't remember, but it was a joke I think about drugs and it was about Whitney Houston, and I was like, 'I don't want to say that,'" Hall recalled, People reports. "Artists give so much ... and so to make fun of what was a challenge and an illness. ... The great thing about our writers is they were like, 'Absolutely. We'll just do something else.'"
And representing "something else," is something we rarely if ever see when it comes to telling the story of Wall Street. It's the focus of Black Monday, and is something else Hall relishes in portraying Dawn Darcy in a show about the 1987 Wall Street stock market crash.
"It was great to be in the '80s and be successful, and be in a world that, no matter what color you are, a woman who's Spanish, black, white — they just weren't really in Wall Street, and they still really aren't, so to represent a demographic that's not normally present in a world even today was fun," she said, the Hollywood Reporter reports.
And as for her character's often "wild and unapologetic" nature, we told you Hall appreciates being on the edge.
"I like to be able to do that because I find that most women who I know are like that," Hall shared. "They're quite fun and quite delightful and quite smart and dirty and a little raunchy and all things."