Several powerful advocacy organizations are joining forces at the RCA Records headquarters in New York City on Wednesday morning in an ongoing effort to #MuteRKelly.

Via the coalition's social media, the "Rally to Protect Black Girls" is a joint effort between Color of Change, Girls for Gender Equity, the New York City chapter of the National Organization for Women, Black Women's Blueprint, A Long Walk Home, CREDO Mobile and women's organization UltraViolet.
Just last Friday, UltraViolet commissioned an aerial banner which read "RCA/SONY: DROP SEXUAL PREDATOR R. KELLY" to fly over RCA's West Coast headquarters, in collaboration with the founders of the official #MuteRKelly campaign. Now, the groups will call out the record label's East Coast execs for continuing to enable Kelly's alleged abusive activities by not fully terminating their relationships with him.
G/O Media may get a commission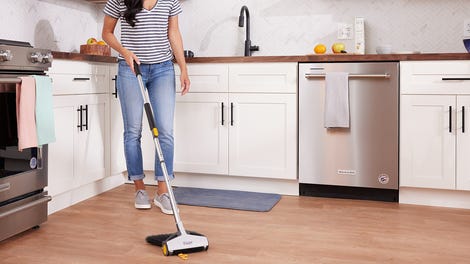 BOGO 50% Off
Flippr - BOGO 50% Off
On Monday, the record label responded to the accusations and furor rising from the airing of Lifetime's Surviving R. Kelly by announcing that all future Kelly projects are currently "on hold," with the company refusing to release or produce new music for the entertainer. However, activists are seeking a more definitive severing of ties, which Jezebel writer Hazel Cills points out may leave the label open to suit by Kelly, if his existing contract has no morality clause—doubtful, since he's been with the label's subsidiary, Jive Records, since 1991.
Nevertheless, protesters are assembling at 9 a.m. on Wednesday, January 16, in hopes that pressure on the label will effectively disable Kelly's operations. As a message on the event's Facebook page reads:
Lifetime's 'Surviving R. Kelly' is an un-ignorable investigation into R. Kelly's decades of alleged sexual abuse of young Black women and girls, and those in the music industry that have not only enabled him, but profited from him.

R. Kelly has been able to continue to prey on vulnerable Black girls for so long because companies like RCA - his record label - provide him a revenue stream to maintain his sex trafficking operation and a veneer of public credibility.

With the seriousness of these numerous allegations and their overwhelming credibility, it's past time for RCA and their parent company, Sony, to take a stand and drop R. Kelly from their record label. No company should be profiting from a man who physically, mentally, and sexually abuses Black girls.

Join us on Wednesday, January 16th at 9:00am as we rally in front of RCA's global headquarters in NY to demand RCA and Sony stand up to protect Black girls by muting R. Kelly once and for all.
Updated: 1/16/19 at 9:10 a.m., EST: Per a press release from the "Rally to #MuteRKelly/Protect Black Girls," Wednesday's speakers will include Joanne N. Smith, Founder & President of Girls for Gender Equity; Jamilah Lemieux, Writer/Cultural Critic (Surviving R. Kelly); Jade Magnus Ogunnaike, Director of Organizing, Color of Change; Sharaya Tindal, Communications Campaign Manager, Black Women's Blueprint; and Natalie Green, Spokesperson and Communications Manager, UltraViolet.
At the protest, petitions signed by more than 217,394 people demanding RCA Records drop R. Kelly will be delivered to the label. In addition, protesters will present Sony Music and RCA Records with a "Record Label of Shame" award.