As the most recent New York Fashion Week wound down last week, several members of our team here at The Root found ourselves at perhaps the hottest party of the week. In fact, it was figuratively and literally the hottest, as legendary burlesque venue The Box was surprisingly short on air conditioning as it hosted a fête in celebration of the new beauty and fashion partnership between Gucci and Saks Fifth Avenue.
But the heat didn't deter the packed house, which included a bevy of fashion insiders and well-known faces (model-actress Jodie Turner-Smith, creative director Satchel Lee, and playwright Jeremy O. Harris among them) and boasted a surprise performance by Q-Tip, who donned a red-and-black Gucci ensemble to join DJ Mark Ronson onstage. The venue's steaminess was justified as Tip moved the crowd with some of his greatest hits (both from his years with A Tribe Called Quest and as a solo artist) and led a full house shoutout to dearly departed Tribe member Phife Dawg. Later, guests were gifted bottles of the label's latest universal fragrance, Memoire d'Une Odeur (which translates to "the memory of a scent").
For those who might question why The Root was present at a Gucci gathering after the "blackface sweater" controversy that marked the beginning of the year, we've watched with interest as the label has sought to make amends and structural changes to ensure that they avoid similar offenses in the future. It's our particular belief here at The Glow Up that it's not enough to stay mad at the ever-powerful fashion industry—change is what we really want to see. As Gucci has consistently invited us to bear witness to their efforts to evolve, we've been on hand to take notes.
But last week's invite also felt somewhat ironic, since interestingly enough, while our presence was requested at numerous events and fashion shows by white-owned labels big and small during Fashion Week, we were shut out of many of the black-owned brands' runway presentations. It was a disappointing phenomenon that reminded us of the challenges faced by black reporters on countless red carpets, even as we seek to cover celebs of our own race.
While that may sound like sour grapes from a barely two-year-old vertical here at The Root, perhaps the slight would seem more innocent if we didn't regularly find ourselves on the receiving end of press releases from many of these same labels, who seem more than willing to ask for coverage—but unable to make space for us at their events.
G/O Media may get a commission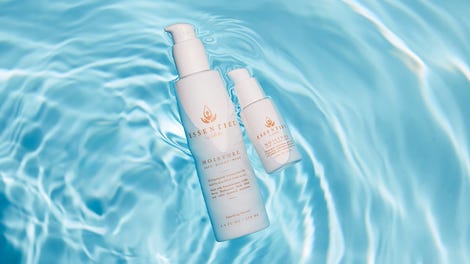 20% off
Essentiel by Adele
"Look at the front row during Fashion Week. There are no black bloggers there," influencer Claire Sulmers told The Cut last year in a groundbreaking examination of what it's like to be black in the fashion industry. "Like none," she continued. "Why not? We need to start having some real talks about it."
That is thankfully changing, but our NYFW experiences incline us to agree. With the exception of Harlem's Fashion Row, Korto Momolu and Serena Williams, the majority of our invitations to cover black-owned or helmed labels this Fashion Week either came indirectly or not at all. Case in point: it was our friends at Tresemmé who gave us at least backstage access to Cushnie and Studio 189; and surprisingly, the PR team of Slave Play invited us to the opening night afterparty thrown by eponymous black label Telfar (which is showing its collection in Paris this year). And if Fashion Week coverage is any indication, our fellow black media outlets didn't fare much better, in terms of access.
LaQuan Smith
Since it's vital to us that black designers get the shine they both deserve and need, we happily covered the runways of labels like Pyer Moss, LaQuan Smith (above), Savage x Fenty, Maki Oh, Tommy x Zendaya and stylist Jason Rembert's new label Aliette NY (below), which made its NYFW debut last week—even if that coverage inevitably comes from afar. But it is nevertheless striking that these labels' publicists don't always consider the absence of black media a potential loss, since, as Fashionista pointed out as far back as 2013:
With black buying power expected to reach $1.7 trillion by 2017, the report notes how increasingly important it's become for brands to market to black people. Sadly, getting companies to realize this has been a struggle. According to the report, $75 billion dollars was spent last year on television, magazine, internet, and radio advertising, yet only $2.24 billion was spent on media focused on black audiences.
So, what's the issue? Well, for one, the publicists who manage and represent these labels often aren't of color, meaning they may simply lack the awareness of the importance of black media support and presence. As Pyer Moss designer Kerby Jean-Raymond recently told Business of Fashion:
Black people, when we get to a certain place of being established, we want to assimilate...[Fashion is] an elitist sport, and now I've got all the kids that were told that you have to be Euro and present yourself in a certain way and delete parts of yourself and your culture and people and native land—who were told that was wrong and that wasn't fashion—those people have somehow gravitated towards Pyer Moss because it's open...I ride for them and they ride for me.
We most definitely ride for black designers like Jean-Raymond, but often question whether the love is mutual. Even as more black talents are rising through the ranks of the fashion industry than ever before in history, the white gaze still seems to be the one most sought after. Furthermore, there is often still the perception that our demographic, on the whole, can neither afford nor is interested in luxury fashion—despite being one of its main influences. We know better—as does a 2008 study on race-specific spending habits (pdf).
Aliette NY
"We are constantly tapped for our style, essence, swag, and being. It's an act of racism to not want to engage in a conversation with a group of people who you look to for inspiration all the time," Julee Wilson, fashion and beauty director of Essence, told The Cut last year. Wilson was speaking of the mainstream fashion industry's reluctance to grant black media—even a well-established juggernaut like Essence—the same access and respect as white outlets. But with many of those same gatekeepers working for black labels, the issue is sadly perpetuated.
"The manager goes to the publicist to ask for suggestions. And the publicist hires the same people, over and over," Law Roach, the "image architect" behind the evolving looks of Zendaya and Tiffany Haddish, among others, told The Cut. "It just perpetuates this idea that only certain people can help your career, and it's not inclusive."
Were our invites simply lost in the mail? Perhaps—or maybe we simply didn't make the cut, in terms of importance. But as we continue to fight for and celebrate black designers getting a seat at the proverbial table, we can't help but wonder: Can we get a seat, too?