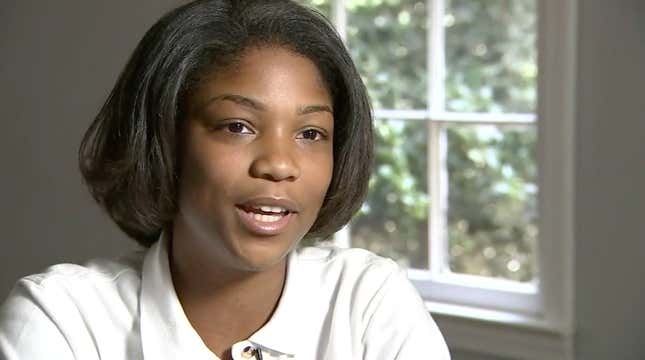 After conquering high school and leaving straight A's in her wake, Atlanta native Sydney Wilson will be taking the next step in her academic journey by attending Spelman College in the fall.
My Hip-Hop Story: Cedric The Entertainer On Jay-Z and His Indisputable Role In Shaping The Genre's Culture
Did I mention she's only 14 years old?
WREG Memphis reports that the rumors are true: she'll be graduating from The Wilson Academy—where she's taken high school-level classes since she was 10—to finally attend the same college she identified as her dream school when she was only eight years old.
"I just stayed on my path," Wilson told WFLA. "I didn't really feel like I needed to be popular or liked because, I mean, I like myself."
In addition to being named co-valedictorian while knocking out college-prep and AP classes, the honors graduate kept just as busy with extracurricular activities. She was the lead programmer for her school's robotics team, served as president of the Rotary Club, ran track and her soccer team was nationally ranked.
However, humility is a key ingredient to her success. She was just as surprised and excited as anyone else when she found out where she'd be going to college, and her dad was the one to break the news.
"And he's screaming so I thought he was watching a basketball game or something," Sydney said. "So he calls me in and he says, 'Look at the computer' or whatever, and I looked at it and I just melt. I was screaming and I was crying."
Attending Spelman at 14 sounds impressive enough, but she was actually offered scholarships and acceptance letters to a number of colleges when she was only 13—she just wasn't ready yet. But a year later, her time is now.
"[Sydney] is thrilled to be attending such a storied HBCU, and that it is one of the top colleges in the country," her father said. And she has every intention of embracing everything Spelman has to offer.
As a member of the incoming class of 2023, she's decided to live in the dorms and will participate in a comprehensive biology program involving the Morehouse School of Medicine as a biology major.
In honor of her historic achievements, Dekalb County has even named May 28 "Sydney Wilson Day".
"Dekalb County made 5/28 "SYDNEY WILSON DAY" after this brilliant young woman got accepted to @SpelmanCollege at just 13 y/o!" reporter Tyisha Fernandes tweeted on Tuesday. "Last week I was just a reporter honored to tell her story, now I'm part of her village. We will lift this woman up 💯"
Her future couldn't be brighter.