Master P and Lamar Odom have been friends for almost 15 years, and when a TMZ camera crew caught up with the rapper Wednesday, he had a few words to say about the people rushing to Odom's side now that he's in the hospital.
"So many phony and fake people out here now," the rapper told TMZ. "I'm talking about Kobe [Bryant], all his men with whom he plays basketball. If Kobe was [Odom's] friend … Kobe, like, owns the team. He could've got the man back on the team … that's all he wanted."
Master P also was asked if he thought Bryant's and the Kardashians' visit to see Odom in the hospital was just a stunt.
"It looks like it," Master P said.
Master P went on to say that the one thing Odom wanted to do was turn to basketball, but no one was there to help him. "If you're my friend, if you cared about me, why didn't you get me to training camp?" Master P said.
G/O Media may get a commission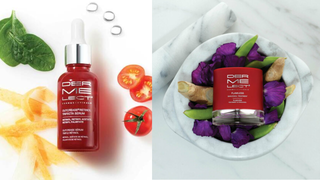 Save $19
Retinol Renewal Kit
According to the rapper, Odom's downfall was the Kardashian family and being in the reality-TV spotlight.
"[Odom] thought that this show was going to help him at the basketball," Master P said. "You know, I feel like it's crazy, because now you know all these people love you, talk all about stuff about you and how they miss you to do the best basketball, but when you was around, you have no love. I was the first person to take him back to the [Los Angeles] Clippers."
He also said Odom's involvement with the Kardashians got him blackballed.
"He was in good shape, but I think he got blackballed," Master P said. "I mean, because of what he was into. They feel like he was on the reality show. … I feel like it's fake. Everybody loves somebody when something happens to him."
Master P also feels that Odom didn't know what he was getting into with his marriage, and that although he loved his wife, he was taken advantage of.
"Maybe this could be an example to all of the other NBA players out there. Maybe to James Harden," Master P stated. Master P mentioned Harden because he's currently the NBA player dating Odom's estranged wife, Khloe Kardashian.