Former track star Marion Jones - who, judging by news accounts, added "Disgraced" to her legal name - made a shocking return to public life recently, signing with the WNBA's appropriately-named Tulsa Shock. The 34-year-old mother of three, whose youngest child is just eight months old, hasn't played competitive basketball since 1997, when she was an all-American pick with the University of North Carolina.
I'm all for second chances, comebacks and new leases on life. As an admitted user of performance-enhancing drugs, which led her to six months in prison after pleading guilty to perjury (and being stripped of her five medals won at the 2000 Sydney Olympics), Jones has "fresh start" written all over. Just don't push it. "Redemption isn't part of my vocabulary," she said at her news conference."
If her vocabulary is that limited, she needs a bigger dictionary. She said she's done with apologizing for her deception, for her repeated denials on TV and bald-faced lies to federal investigators. "I said a number of times I made mistakes in the past," she said. "I've paid for that. Now I'm on to something new." And she has my sincere best wishes.
But her latest adventure is the very essence of redemption. Among the definitions of "redeem," is "to make up for; make amends for; offset (some fault, shortcoming, etc.)"  This isn't a case like that of Tiger Woods; he never stood in front of cameras and told fans he never cheated on Elin.  Jones is the same woman who filed a $25 million defamation lawsuit in 2004, claiming that BALCO founder Victor Conte falsely accused her of steroid use. Like Bill "I-never-had-sex-with-that-woman" Clinton, Jones has a famous video clip that will follow her to the grave: "I have never, ever used performance-enhancing drugs; I have accomplished what I have accomplished because of my God-given ability and hard work." With the skills she displayed that day, she has a future in acting.
She'll never live down her past, but she can overcome it. More than a few baseball players have been caught cheating and/or admitted using steroids. If they can continue their athletic careers, there's no good reason Jones should hang up her sports bra. She was a serious baller with the Tar Heels, running the point on three ACC championship teams before being drafted by the Phoenix Mercury in 2003. She stuck with track, though, and that should serve her well in Tulsa coach Nolan Richardson's up-tempo "40 Minutes of Hell" drills, which he employed to win the 1994 men's title at Arkansas while she was leading UNC to the women's crown.
G/O Media may get a commission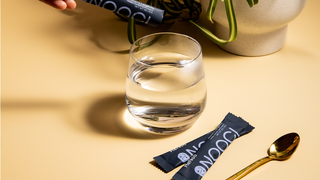 You can't blame for Richardson for offering Jones a contract after she worked out for him. "Watching her go through drills, I saw a player who's perfect for our system," he said at the news conference. "The one thing I do know is she can run, and any player on my team who wants to be successful needs to be able to run." Richardson marveled at Jones' athletic ability, even at her advanced age of 34. "She has things you can't teach, like speed and great hand-and-eye coordination," he said. "She looks chiseled. Her age might be saying one thing but everything about her is saying she's young."
The Shock couldn't be happier, either. In the franchise's first season in Tulsa since relocating from Detroit, it has a bona fide gate attraction. I'm sure Jones will endure catcalls and taunts on the road. Big deal, that's the price of infamy (her BALCO brother Barry Bonds can testify). But she'll be a huge star at home if she still has game. And you better believe the WNBA is rooting for her, hoping she can add a much-needed jolt to the struggling league. I wouldn't be surprised if her presence draws more casual fans or folks who just want to gawk. The league won't care about the reason, as long as the eyeballs (on TVs) and the butts (in seats) increase.
"People make mistakes," Shock president Steve Swetoha said. "When they do, they are held accountable. She has paid the price for that. I truly believe she wants to move forward and be productive, not only off the court but on the court." Especially on the court. After that, who knows.
Maybe on to Hollywood?
- Deron Snyder is an award-winning journalist and freelance writer based in Upper Marlboro, Md.