Nelson Mandela is still unable to speak because of tubes that help keep his lungs clear of fluid, his former wife told the Sunday Independent and the Associated Press reports. According to Winnie Madikizela-Mandela, the former South African president is "quite ill," although he is relaxed. She added that 22 doctors are treating him at his home.
"He remains very sensitive to any germs, so he has to literally be kept sterile. The bedroom there [in his suburban Johannesburg home] is like an ICU ward," she said. "He is 95 years old and it is difficult for him, because of all the tubes that are in his mouth to clear the [fluid from his] lungs, and prevent an infection recurring." Because of those tubes, she said, he communicates through his face, the Associated Press reports.
Mandela's former wife said that she had heard the rumors that the former anti-apartheid leader and Nobel Peace prize winner was on life support.
"I have heard this nonsense that he is on life support. He is not," she told the newspaper. When asked if he was peaceful, she said, "Very. When he is very relaxed, he is fine."
Mandela has been in intensive medical care at his Johannesburg home since being discharged on Sept. 1. He spent nearly three months in a hospital for a recurring lung infection, the Associated Press reports.
But with the consistent care, Madikizela-Mandela is hopeful that she will hear her former husband's voice again.
G/O Media may get a commission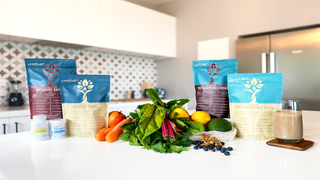 "Doctors have told us they hope he will be able to recover his voice," she said.
Madikizela-Mandela's comments come days before the film adaptation of Mandela's autobiography, Long Walk to Freedom, which stars British actor Idris Elba, premieres.
Mandela's last public appearance was in 2010 at the South African World Cup soccer tournament. At that time, unable to speak and bundled in a thick black coat and heavy scarf to keep warm against the cold, he waved to the stadium full of fans, the Associated Press reports.
Read more at the Associated Press.