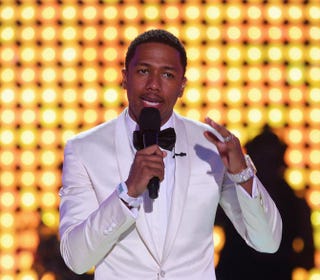 A man pretending to be an employee of entertainer Nick Cannon just made the heist of the year by stealing thousands of dollars worth of jewelry.
According to Hollyscoop, which released the video below, a man who gave the name "Michael" called the Fred Segal store in Santa Monica requesting the jewelry under Cannon's name, saying it was for Cannon's wife, Mariah Carey.
The thief asked the clerk to meet him at a Hollywood Hotel, where he said was going to take the jewelry to Cannon and bring back cash, to avoid paying taxes.
Well, needless to say, the individual never returned.
According to Hollyscoop, the LAPD is investigating the theft.