A 23-year-old man was convicted Friday of first-degree murder in the death of a gender-fluid high school junior, whose case was supported by U.S. Attorney General Jeff Sessions.

The Des Moines Register reports that a jury took 90 minutes to find Jorge Sanders-Galvez guilty in the vicious murder of 16-year-old Kedarie Johnson, who "was a boy who sometimes liked to dress and act as a girl named Kandicee," according to prosecutors.
The teen's life came to an end March 2, 2016, when they were shot in the chest by Sanders-Galvez and his cousin and co-defendant, Jaron Purham, who will be tried separately.
The Associated Press reports that Kedarie had been kidnapped, gagged, covered by a garbage bag, shot and doused in bleach, ostensibly to get rid of DNA evidence.
G/O Media may get a commission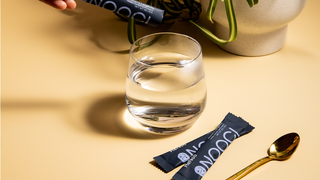 But according to prosecutor Christopher Perras, whom Sessions assigned to the case, the two cousins left behind a "trail of evidence," including Kedarie's backpack at their home, and incriminating text and Facebook messages sent the night of the killing.
AP reports the horrible details about the night of the murder, where Kedarie met up with the pair at a Hy-Vee grocery store after teaching a class at a youth community center. Video shows Kedarie smiling while leaving the store, with the men following in a red Impala.
Johnson walked to a classmate's nearby home, telling her [they were] scared and being followed by a man named "Lumni," which is Sanders-Galvez's nickname. That classmate testified Thursday that she saw a red car outside and offered to give Johnson a ride home. Johnson declined, insisting [they] would be fine.

Perras said the men got Johnson in their car and drove to a home where the cousins had been staying and where they'd joined each other in sexual encounters with women. He said a struggle ensued and the cousins stuffed a rag down Johnson's throat and put a plastic bag around [their] head. They threw the teen in their car and drove to an alley, where they shot Johnson twice in the chest and dumped [their] body, pouring bleach all over the body to try to destroy DNA evidence, Perras said.

Perras said Sanders-Galvez purchased the gun, a chrome .357 revolver, weeks earlier on Facebook. Sanders-Galvez gave the gun to a friend hours after the killing, then retrieved it later and fled about 200 miles south to St. Louis with Purham, who had the gun in his car when he was arrested weeks later, Perras said. Testing at the Iowa crime lab linked the bullets used to kill Johnson to the weapon.
As the verdict was read, Katrina Johnson, Kedarie's mom, brought both hands to her face and sobbed silently; as lawyers discussed sentencing, she reportedly smiled, wiping away tears.
In October, Sessions assigned Perras, a Washington, D.C.-based federal prosecutor who has handled several hate crime cases, to assist local prosecutors at the trial, one of the best things this writer has ever heard about the man.
Sanders-Galvez will be officially sentenced Dec. 18 and will most likely receive life in prison without the possibility of parole.
Read more at the Des Moines Register and the Associated Press.