Late one evening about 15 years ago, I was hanging out in the back of a Manhattan jazz club when the great reedman James Moody walked in the door. I extended my hand and said, "James Moody, jazz greatness in the house."
Moody smiled, but as he shook my hand, he quickly looked over his left shoulder as if to see who was behind him (he'd entered alone). When he saw that I went for his head fake, he let out a loud belly laugh. He gave me an "I gotcha" point, winked and moved into the room to meet and chat with his peers.
The move was vintage Moody. He was one of the greatest saxophonists in jazz history, but he never let his self-importance diminish his sense of humor. To him, self-effacement was as much of an art as music.
Moody passed away Thursday night from pancreatic cancer. Last month he announced that he had the disease and had chosen not to undergo chemotherapy or radiation treatment. He was 85.
The world of music is poorer without him. Moody — and all of his friends and colleagues knew him simply by his last name — was a virtuoso horn player and a master of the flute (though in typical jest, he'd tell people he wasn't a flute player; he was a flute holder). 
G/O Media may get a commission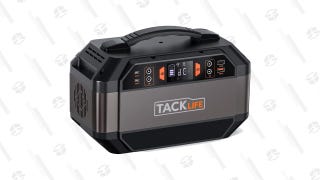 Tacklife Portable Solar Generator
Born in Savannah, Ga., in 1926, Moody was raised in Newark, N.J. He was born partially deaf, which caused him to lisp, yet this obstacle never diminished his musical skills. He served in a segregated Air Force unit during World War II. After his discharge in 1946, he joined Dizzy Gillespie's big band. Diz was a profound mentor for Moody both in music and in temperament. 
Moody navigated the tricky harmonics of bebop with ease, but with his ebullient stage presence, he wasn't afraid to move the crowd. He took the standard "I'm in the Mood for Love" and changed it into a completely different tune that became known as "Moody's Mood for Love."
When jazz singer Eddie Jefferson added lyrics to it, including the memorable "There I go, there I go, there I go, there I go … ," it became a standard. It has been covered by everyone from Aretha Franklin to George Benson to Amy Winehouse and Take 6. Moody and Nancy Wilson sang it as a duet on an episode of The Cosby Show. Cosby called the tune "a national anthem."
Moody often played with Gillespie and led his own bands. For several years he played in the pit band at a hotel in Las Vegas so that he could raise a family without being on the road all the time. 
Tributes are pouring in today. Wynton Marsalis called Moody "a titan of our music." NPR has gathered decades of pieces on Moody here. WKCR-FM in New York is pre-empting other programming to run a marathon broadcast featuring his music through noon Saturday.
He was in great form till the end. His last recording, Moody 4B, was nominated for a 2011 Grammy Award. Moody was such a warm, lasting presence, it will be hard to believe that he's gone. He's probably just gone to his next gig.
Martin Johnson is a frequent contributor to The Root.
Martin Johnson writes about music for the Wall Street Journal, basketball for Slate and beer for Eater, and he blogs at both the Joy of Cheese and Rotations. Follow him on Twitter.