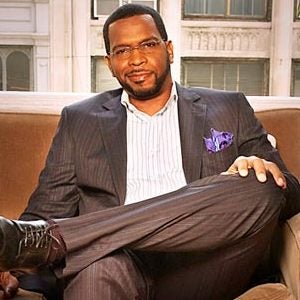 Akiba Solomon of ColorLines is reporting that Luther "Uncle Luke" Campbell placed fourth in the Miami mayoral election. Since none of the candidates in Tuesday's election secured the required 50 percent to win, two career politicians — Hialeah Mayor Julio Robaina and former Dade County Commissioner Carlos Gimenez — will proceed to a June 28 runoff.
Campbell's campaign emphasized unpopular issues that directly affect poor black voters in neighborhoods such as Liberty City, Overtown and Richmond Heights, including felony disenfranchisement and prison privatization, police brutality and term limits for county commissioners. He also pledged to save embattled public hospitals, remove blight from poor neighborhoods without gentrifying them and support cultural programs. Despite his progressive ideas, the former porn purveyor received the most national attention for his so-called stripper tax.
Solomon reports that in a concession speech/rally last night, Campbell thanked supporters of his "grassroots" campaign for creating political leverage: "[We did this] in 45 days with no money, just grassroots. Five dollars here, five dollars there. I mean we did something incredible that nobody expected us to do. … We started off as a joke; I feel like right now people take us seriously. And I'd like to say we did it in 45 days with less than $10,000, all volunteers, 100 percent. We had fundraisers where we would raise $50 and fundraisers where we would raise $500 and that was more important than taking any special interest money. I mean, we could have easily taken hundreds of thousands of dollars but we didn't do that because we wanted to stay true to the people, and that's what it's all about: staying true to the people."
It is refreshing that Campbell wants to work on behalf of the people as opposed to against them. Word on the street is that he's considering running for mayor again in 2012. For his sake, we hope he remembers to take that stripper tax off of his platform.
Read more at ColorLines.
In other news: Twitter: Bin Laden's Alleged Ex-Mistress and Wale Feud.
Like The Root on Facebook. Follow us on Twitter.