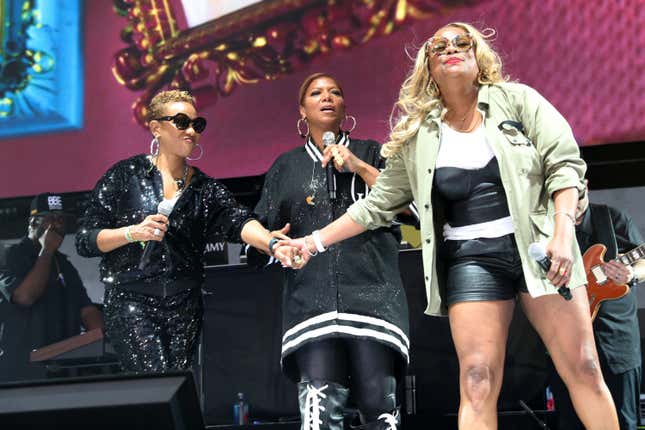 If you ask a group of people for their top five favorite MCs, you'll get lots of different answers. But although they may disagree over Biggie versus Tupac, female MCs rarely make the list. Hip-hop fans know what artists like Roxanne Shanté, Queen Latifah, Salt N Pepa and Missy Elliot have done for the culture, but they are often left out of conversations about the greatest. But just in time for the 50th anniversary of hip hop, a new Audible Original from journalist Clover Hope gives female MCs the props they deserve.

My Hip-Hop Story: Sway Calloway Felt Like a Superhero Living Through The Genre & Culture's Early Years
The Motherlode: 100 + Women Who Made Hip Hop is an audio series based on Hope's 2021 book of the same name, which tells the history of hip-hop from the perspective of the women who helped shape the culture. Hope narrates the audio series with special guests, including MC Lyte, Nia Long and Angie Martinez.
The five-part series premieres August 10, exclusively on Audible, as part of their slate of Audible Originals honoring hip-hop's 50th.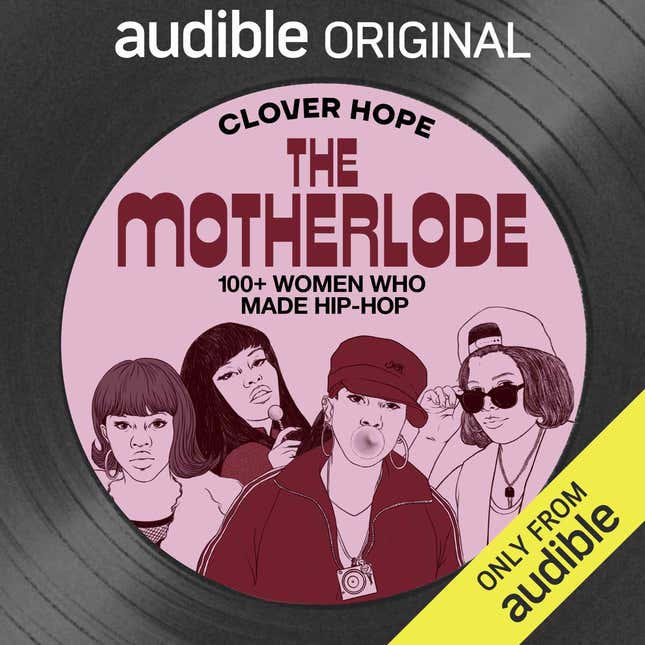 The Root caught up with Hope, who calls the audio series a love letter to the ladies of hip-hop, and says she saw the project as an opportunity to set the record straight.

"The women I highlighted don't get to see themselves celebrated, and so the idea is to not only be able to hear their story but hear it in sort of this immersive environment and listening experience where you have the music these women have made providing the soundtrack and a backdrop for them to tell their stories," she said.
And while everyone knows you can't have the Fugees without Lauren Hill or dare take Lil Kim's verse off a Junior Mafia record, Hope says that because men are often the ones telling the story, women tend to get left out.
"It's just kind of this natural tendency for men in hip hop to center their stories and omit the perspective women who not only contributed but really created the culture with them," she said."You hear about DJ Kool Herc having the party in August 1973. But you don't hear so much about his sister Cindy who was basically the one who threw the party."
In each episode of the audio series, Hope brilliantly chronicles the evolution of female MCs by decade, including everything from MC Sha Rock's groundbreaking performance on Saturday Night Live with the Funky 4 Plus One in 1981 to the latest hitmakers like Cardi B and Nicki Minaj. Archival footage, music snippets and scripted reenactments help bring the story to life.
Hope says she hopes the series will be the start of an ongoing dialogue about women's contributions to hip-hop and make sure future generations of female MCs don't get left out of the conversation.
"There were 100 plus women that I highlighted, but there are 100 plus more making noise today," she said. "I want people to make space for this new generation of women in hip-hop and turn this into an ongoing conversation so we don't sweep these women under the rug again."