Spicer, O'Reilly Spawn #BlackWomenAtWork
2 Black Employees File Complaint Against Fox News
Omarosa Manigault Walks Out on Black Press
Almost 50 Years Ago, the News Industry Was Called Out on Race. How Should That Be Commemorated?
Wall St. Journal Staffers Want Diverse Management
Univision Says GOP Is Shunning Network
Gannett Cuts Newsrooms at 3 Tennessee Papers
Short Takes
Spicer, O'Reilly Spawn #BlackWomenAtWork
"Only a few hours apart on Tuesday, two black women were confronted by white, male public figures in exchanges that many viewed as demeaning and disparaging," Samantha Schmidt reported Wednesday for the Washington Post." First, Fox News host Bill O'Reilly on Tuesday seemed to criticize Rep. Maxine Waters (D-Calif.) because of her appearance — comparing her hair to a 'James Brown wig,' for which he later apologized.
"And in a press briefing later, White House press secretary Sean Spicer told veteran reporter April Ryan to 'Please, stop shaking your head again.'

"Their words provoked angry reactions on Twitter and made headlines on cable news shows. But to many women, the comments were not all that surprising.
G/O Media may get a commission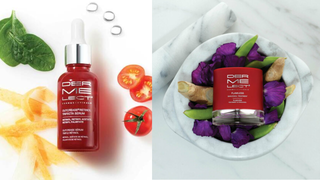 Save $19
Retinol Renewal Kit
"One of these women was Hillary Clinton. In a speech Tuesday afternoon, Clinton spoke of everyday sexism and structural barriers that are sometimes hard to spot but unmistakably present.
" 'Just look at all that's happened in the last two days to women who were simply doing their jobs,' she said in her remarks at the Professional BusinessWomen of California conference in downtown San Francisco. She spoke of Ryan being 'patronized' and cut off while asking a question. And she mentioned Waters, who 'was taunted with a racist joke about her hair.'
" 'Too many women, especially women of color, have had a lifetime of practice taking precisely these kinds of indignities in stride,' Clinton said. 'But why should we have to. And any woman who thinks this couldn't be directed at her is living in a dream world.'
"Ryan arrived home later that day to hear the news from her daughters: 'Did you see Hillary Clinton?' they asked.
" 'And I was like "no," and I saw it and I couldn't believe it,' Ryan said, speaking on CNN. 'I was shocked.' She later tweeted: 'Preach @HillaryClinton!!!'
"Black women across social media sounded off in support of Ryan and Waters, sharing their own experiences in the workplace. Brittany Packnett urged women to use the hashtag #BlackWomenAtWork . . ."
2 Black Employees File Complaint Against Fox News
"Days after it went public that Fox News Channel fired finance executive Judith Slater for 'abhorrent behavior,' two employees have filed a complaint against Slater as well as 21st Century Fox and Fox News," Chris Ariens reported Wednesday for TVNewser." The complaint says 'Fox permitted Slater to subject Plaintiffs and other dark-skinned employees to a racially hostile work environment without fear of punishment or reprisal.'
"Lawyers for Tichaona Brown, who works as a payroll manager, and Tabrese Wright, who is payroll coordinator, say Fox's notification of Slater's termination came only after Fox was made aware of this pending suit. 'The leak was on a Friday, a day notoriously used to bury stories,' the complaint states. Slater was let go Feb. 28, but that wasn't publicly revealed until last Friday. . . ."
Wayne Bennett, the Field Negro: Hair jokes and an uppity reporter.
Brittany Britto and John Fritze, Baltimore Sun: Sean Spicer has heated exchange with reporter April Ryan at White House briefing
William Cummings, USA Today: #BlackWomenAtWork know how Maxine Waters and April Ryan feel
Lindsey Ellefson, Mediaite: 'Is She Five?': The View Panelists Fume Over Spicer's Treatment of April Ryan
Matt Gertz, Media Matters for America: What Would It Take For Bill O'Reilly To Get Fired?
Max Greenwood, the Hill: April Ryan: 'I was in shock'
Corinne Grinapol, Fishbowl: Journalists Respond After Sean Spicer Tells April Ryan to Stop Shaking Her Head
Nia-Malika Henderson, CNN: April Ryan asked the most important question of the Trump presidency
Avis Jones-DeWeever, NBCBLK: You Mad? Black Women, Work and the Normalcy of Disrespect
Seth Kelley, Variety: Bill O'Reilly Apologizes for Calling Maxine Waters' Hair a 'James Brown Wig'
Claire Landsbaum, New York: Maxine Waters on Why She Decided 'to Take the Gloves Off and Go for It'
Sam Levine, Huffington Post Black Voices: Sean Spicer Is 'Astonished' People Are Upset Over The Way He Treated April Ryan
Jessica Taylor, NPR: #BlackWomenAtWork: Women Speak Out After Criticism Of Journalist, Congresswoman
Omarosa Manigault Walks Out on Black Press
"Omarosa Manigault, President Donald Trump's director of communications for public liaison, walked out of a breakfast meeting she had requested to attend, hosted by the National Newspaper Publishers Association last week after disputing the accuracy of a story written by this reporter in January," Hazel Trice Edney reported Tuesday for her TriceEdneyWire.com.
"The sudden move by the minister and reality star clearly shocked NNPA members and their guests in the March 23 meeting; especially since Manigault had called the chair of the historic group the night before and 'asked to attend', according to NNPA Chair Denise Rolark Barnes. Plus, during opening remarks, Manigault had praised Black journalists for historically asking 'the tough questions'.

"Manigault became agitated after this reporter asked a question following up on a story published under her byline for the Trice Edney News Wire Jan. 8. The story quoted civil rights lawyer Barbara Arnwine as stating that Manigault promised the 'first interview' with Trump to NNPA President Benjamin Chavis during a Jan. 4 Trump transition team meeting with Black leaders.
"Manigault doesn't dispute having promised the interview. However, she was incensed because the story said she promised Chavis 'the first' interview. . . ."
Charles M. Blow, New York Times: The King of Crash and Burn
Stacy M. Brown, National Newspaper Publishers Association: Black Women Publishers Drive the Black Press
Jill Filipovic, New York Times: The All-Male Photo Op Isn't a Gaffe. It's a Strategy.
Gallup: Trump's Approval Rating Unusually Low, Unusually Early
Hadas Gold, Politico: White House to skip Correspondents' Dinner
Patricia Guadalupe, NBC Latino: National Association of Hispanic Journalists Meets With White House Officials
Errol Louis, Daily News, New York: The bigger Russian outrage: Critics of new U.S. buddy Putin keep turning up dead
Simon Moya-Smith, Indian Country Media Network: A Zombie Pipeline Worth Only 35 Jobs and a Pissed, Rich GOP
Benjamin Mullin, Poynter Institute: How Investigative Reporters [&] Editors is fighting to save data under the Trump administration
Stephen A. Nuño, NBC Latino: How Race Proved Crucial for GOP Failure on Health Care Repeal
Alexis Okeowo, New Yorker: Donald Trump, Lost in Africa
Leonard Pitts Jr., Miami Herald: Believe it or not, the media owe Trump a debt of gratitude
Vanessa Williams, Washington Post: Omarosa Manigault is in Trump's White House because of her loyalty. But what is she doing there?
Almost 50 Years Ago, the News Industry Was Called Out on Race. How Should That Be Commemorated?
It will be 50 years next March since the National Advisory Commission on Civil Disorders, known as the Kerner Commission, shook the news media with its declaration that "the journalistic profession has been shockingly backward in seeking out, hiring, training, and promoting Negroes."
The Kerner report also said, "News organizations must employ enough Negroes in positions of significant responsibility to establish an effective link to Negro actions and ideas and to meet legitimate employment expectations."
The report led to training programs for journalists of color and increased hiring. In 1978, the American Society of News Editors set a goal of achieving parity in newsrooms with the percentage of people of color in the general population by 2000. Twenty years later, the goal was changed to 2025. The 2000 goal was not met, but "diversity" is now part of industry language and outreach efforts continue. Ethnic diversity now also includes Hispanics, Asian Americans and Native Americans.
How should the news industry commemorate this 50-year milestone?
Richard Prince, author of "Journal-isms" and a member of ASNE's Diversity Committee, is submitting ideas to the organization and would like to include those from readers.
Please send to journal-isms-owner (at) yahoogroups.com by Friday, April 21.
Chapter 15 of the Kerner Commission report, "The News Media and the Disorders," is here.
A brief summary of Chapter 15 is here [PDF]. (Go to Chapter 15)
Wall St. Journal Staffers Want Diverse Management
"Reporters and editors at The Wall Street Journal have signed a letter to management expressing concern about the roles of women and people of color in the newsroom," Nathan McAlone reported Tuesday for Business Insider.
" 'Diversity in the newsroom is good for business and good for our coverage,' says the letter, which was obtained by Business Insider. 'We would like to see The Journal undertake a more comprehensive, intentional and transparent approach to improving it.'
"The letter comes at a time of dissent at The Journal, when leadership has been internally criticized for being soft on President Donald Trump, and over a year after the employees' union published details of pay disparities in the newsroom.
"The letter is addressed to The Journal's editor in chief, Gerard Baker, and his deputy, Matt Murray. It was signed by 160 staffers, one person told Business Insider, although that number couldn't be independently verified. This person said they didn't know when the letter was delivered but that it was expected to have been handed to management on Tuesday morning.
" 'Our highest-ranking female role model left the company earlier this year,' the letter says, alluding to Rebecca Blumenstein, the 22-year Journal veteran and deputy editor in chief who left for The New York Times in February. 'There are currently four women and eight men listed as deputy managing editors, and both editorial page editors are men. Nearly all the people at high levels at the paper deciding what we cover and how are white men.' . . ."
Colleen Schwartz, a spokeswoman for the Journal, told Journal-isms by email Wednesday, "The Wall Street Journal's editorial leadership is committed to fostering and developing a highly successful and welcoming workplace that provides the best possible opportunities for all journalists, regardless of gender, race or sexual orientation."
The Journal's first African American assistant managing editor sued the newspaper for $5 million in 2004, "charging she was marginalized, then laid off due to race," as Robert Gearty reported at the time for the Daily News in New York.
The editor, Carolyn Phillips, told Journal-isms by email a year ago, "My lawsuit against Dow Jones and The Wall Street Journal settled out-of-court in late May 2010, about two weeks before a June 7th trial date. By then, of course, Dow Jones had been bought by News Corp. and many key players had retired and/or otherwise left the company. Even opposing counsel changed at the end, as did the judge who would have heard the case. . . ."
Phillips also wrote that "my own post-journalistic life is good, filled with meaningful non-profit work in forest conservation and part-time employment at S&P Global in Charlottesville, VA. I hear often from former news industry colleagues and do what I can to encourage their endeavors or advise them as they move to new things."
Suzannah Weiss, bustle.com: "Why Women Get Different Feedback At Work" Video By The Wall Street Journal Illuminates Gender Bias In Performance Reviews — VIDEO (Oct. 2, 2015) (video)
Univision Says GOP Is Shunning Network
After a year of feuding with Donald Trump, Univision is finding that Republicans are unwilling to appear on the network, according to Enrique Acevedo, the anchor spearheading Univision's coverage of the Trump administration," Hadas Gold reported Monday for Politico.

"Acevedo said GOP members of Congress — save for those who represent the Miami area, where Univision is headquartered and is particularly strong — have been avoiding the network, the nation's largest Spanish language platform, since inauguration day.
" 'It's happened more since the inauguration. It's harder to get access to Republicans than it is to get access to Democrats and I understand why that is. Republicans think they have more to lose going on Univision," Acevedo said, citing his attempts to get Republican senators like Ted Cruz (R-Texas), Lindsey Graham (R-S.C.), John McCain (R-Ariz.) and Marco Rubio (R-Fla.) on the air. 'If we get an answer, which is an exception, the answer is: 'It's a busy week, they're not doing media,' and then we see them on Fox or CNN.' . . ."
Roland Martin, host and managing editor of "NewsOneNow" on TVOne, had previously complained about a similar difficulty in booking GOP guests.

"The last GOP member we had on was Rep. Bill Flores [R-Texas]. He has consistently come on, and that is really a result of the both of us being Texas A&M graduates," Martin said by email on Monday.
"We routinely call a lot of GOP members, and have extended open invites to the House Republican Conference with no results."
Gannett Cuts Newsrooms at 3 Tennessee Papers
"The Commercial Appeal newsroom got around 30 percent smaller Tuesday, March 28, as a result of cuts made by the newspaper's still relatively new corporate parent, Gannett Co. Inc.," Andy Meek reported Wednesday for the Daily News in Memphis.

"The cuts — involving 20 positions out of a newsroom of 64, according to one staffer's figure — were part of a reduction in newsrooms essentially statewide that Gannett implemented Tuesday, including cuts at the Knoxville News-Sentinel, The Tennessean and Murfreesboro's The Daily News Journal. . . ."
Mark Russell, news director (called managing editor until last year) of the Commercial Appeal, told Journal-isms by email Wednesday, "I am moving to a new role as opinion and engagement editor for the USA Today Network — Tennessee.
"In addition to handling duties in Memphis, where I will remain based, I will oversee opinion and engagement editors in Nashville and Knoxville.
"I am looking forward to the new challenge and leading community conversations."
Tonyaa Weathersbee, recruited to the Commercial Appeal as a local columnist last fall, continues in that role, he said.
At the Tennessean in Nashville, David Plazas, the opinion editor who has been a student project mentor and leader for Unity: Journalists for Diversity and the National Association of Hispanic Journalists, said he was not affected by the cuts.
Toby Sells, Memphis Flyer: NEW UPDATE (More Names Added): More Layoffs Hit The Commercial Appeal
Short Takes
"The Supreme Court engaged in unusually detailed questioning Wednesday of the facts surrounding the brutal beating death of a woman about a mile (1.6 kilometers) from the U.S. Capitol in 1984," Mark Sherman reported for the Associated Press. "The court is considering overturning the convictions of seven men who were convicted of murdering 48-year-old Catherine Fuller. . . ." That the case reached the high court is a tribute to the reporting of Patrice Gaines, who spent two years investigating the story, convinced that the 11 men convicted of the crime were innocent.
"A terror attack unfolded in New York City last week, according to charges brought by prosecutors on Monday," Shaya Tayefe Mohajer wrote Wednesday for Columbia Journalism Review. James Harris Jackson, "A Baltimore man — white, a veteran, wildly racist — told police he'd traveled to New York City to hunt black men, an act he believed would convince white women to stop having interracial relationships. . . ." Some view the story of Timothy Caughman's stabbing death "as a case-study of a preventable media problem: biased reporting that habitually dehumanizes black men and treats them as a threat (a problem that dates to slavery)," as she wrote. "Time and again, victims who enjoy empathetic and respectful treatment by media are found in suburbs and represented as dainty white damsels in distress. . . ."
"The late Muhammad Ali is getting the Ken Burns treatment," the Associated Press reported Wednesday. "The PBS documentarian announced Tuesday that he and two partners will make a two-part, four-hour film about the former heavyweight champ, who died last June. . . ."
Patricia King, widow of Roger Wilkins, the "blue chip" activist, professor, government official and journalist who died Sunday at 85, urges those who wish to send flowers to donate instead to the NAACP Legal Defense and Education Fund or the Africa-America Institute. She told Journal-isms by email Wednesday that memorial plans were incomplete. Meanwhile, Ángel Cabrera, president of George Mason University, where Wilkins taught history as a Robinson Professor, wrote Tuesday that "Wilkins' life was the kind of story you couldn't possibly imagine. . . ."
"The McClatchy Co., which publishes The News Tribune of Tacoma, The Olympian and The Bellingham Herald, announced Monday that Vice President for Strategic Initiatives Christian Hendricks is retiring," Victor A. Patton reported Tuesday for the American City Business Journals. Hendricks will step down Nov. 30 "after 25 years with McClatchy . . . amid a nationwide restructuring under new CEO Craig Forman to focus its digital strategy. His replacement has not been named." Hendricks told Journal-isms by email Wednesday, "I am taking time to really think about what I want to do. Whatever comes to be will likely be mission-based, not widget-based. Endeavors to further journalism and help others will certainly rise to the top."
"After seven years with the Associated Press, first as global interactive editor and then director of interactive and digital news production, Paul Cheung this week has begun a new career chapter with NBC News Digital," Richard Horgan reported Wednesday for adweek.com. "He started Monday as director of visual journalism. . . ." Cheung is immediate past national president of the Asian American Journalists Association.
"Officials in three cities are rethinking their relationship with for-profit Camelot Education, which runs alternative programs for more than 3,000 students with emotional, behavioral or academic difficulties," Sarah Carr, Zoë Kirsch, Francesca Berardi and Stephen Smiley of the Teacher Project reported Wednesday for ProPublica and Slate. The team reported March 8, "Over six months in 2013 and 2014, about a half-dozen parents, students and community members at Paramount Academy — billed as a 'therapeutic' day program — complained of abusive behavior by the school's staff. . . ."
During World War II, "about 2,200 Japanese Latin Americans were rounded up and sent to the U.S., where they were imprisoned in camps waiting to be used as pawns of war in two major prisoner exchanges," Emil Guillermo wrote Tuesday for the Asian American Legal Defense and Education Fund. "On Emil Amok's Takeout," a podcast, "I talk to [Art] Shibayama, a key survivor. This month, under his official name, Isamu Carlos Shibayama, he brought his case before the Inter-American Commission on Human Rights (IACHR) at the Organization of American States. . . ."
"The Hindu community of Midwest under the banner of Vishwa Hindu Parishad of North America Chicago (VHPA-Chicago) came out in large numbers to protest against CNN for the documentary televised on March 5, 2017 about Hinduism produced by its special reporter Mr Reza Aslan," community contributor Suresh Bodiwala wrote Monday for the Chicago Tribune. "Over 500 protesters gathered in a peaceful protest in front of CNN Chicago Bureau on Michigan Ave with signs to boycott CNN over its bigotry and distorted documentary that is feared to increase the hate crimes in United States. . . ."
"The winners of the annual Medallas de Cortez awards (sponsored by vCreative) for excellence in Hispanic Radio were announced Tuesday at the Hispanic Radio Conference, in Fort Lauderdale," RadioInk reported Thursday. "Prestigious Broadcaster of the Year honors went to SBS EVP/Programming and Multi-Platform Coordinator Jesus Salas, while, as previously announced, Frank Montero of Fletcher, Heald & Hildreth received the Distinguished Leadership Award."
"Bill Minor, whose courageous reporting helped open Americans' eyes to everyday racial discrimination in the South in the 1960s and won him recognition as the 'conscience of Mississippi,' died on Tuesday in Ridgeland, Miss., outside Jackson," Sam Roberts wrote for the New York Times. "He was 94. . . ." Roberts also wrote, "Mr. Minor was already a fiercely independent and fearless muckraker, exposing corrupt Mississippi politicians in The Times-Picayune of New Orleans, when his news articles and commentary emerged as the region's lonely but conspicuous witness to the fledgling civil rights movement and the brutal efforts by Southern politicians to suppress it. . . ."
"The Gracie Awards are given out each year by the Alliance for Women in Media Foundation to 'focus on women who are making positive change and who further the discussion of what a fulfilling career in media looks like,' " Kevin Eck reported Tuesday for TVSpy. " . . . On the national stage, the Alliance recognized Good Morning America's Robin Roberts and the Today Show's Savannah Guthrie, among others. In local television, the alliance highlighted female reporters like Vicky Nguyen from KNTV in San Jose and women who work off-air like Kaitlyn Anderson, a news producer at WGME in Portland, Maine. . . ."
"The vast body of work by Richmond-born photographer Louis Draper soon will be one mouse click away from a worldwide audience," Markus Schmidt reported Wednesday for the Richmond Times-Dispatch. "The National Endowment for the Humanities has awarded the Virginia Museum of Fine Arts a $173,833 grant to digitize, preserve and share its archive of photographs, negatives and other materials by Draper, who earned his fame as a street photographer capturing the everyday life of black Americans during the civil rights era. Draper died in 2002 and largely was ignored in his hometown during his lifetime. He served as a teacher and mentor to other photographers after he moved to New York in 1957. . . ."
" 'Richard Prince's Journal-isms' is one of the few things I always read and always WANT to read. It's a checkup on what black and brown folks are doing in journalism and how journalism is doing by us — written by someone who both knows and cares. There is nothing else like it."

— Janine Jackson, program director for Fairness & Accuracy In Reporting; producer/host of FAIR's syndicated weekly radio show "CounterSpin."
Support Journal-isms Go Fund Me page 
Richard Prince's Journal-isms originates from Washington. It began in print before most of us knew what the internet was, and it would like to be referred to as a "column." Any views expressed in the column are those of the person or organization quoted and not those of any other entity.
Send tips, comments and concerns to Richard Prince at journal-isms-owner@yahoogroups.com.

Follow Richard Prince on Twitter.
Like "Richard Prince's Journal-isms" on Facebook.
Journal-isms is originally published on journal-isms.com. Reprinted on The Root by permission.