Don't let the release of Drake's new album Scorpion distract you from the fact that Dame Dash walked up to Lee Daniels in the good seats section at the Hollywood Bowl, in the middle of a Diana Ross concert—as Ms. Ross herself was on the stage singing "Reach Out and Touch (Somebody's Hand)"—and demanded to know where his $2 million was.
Toheeb Jimoh Talks The Power, Acting With Toni Collette, & Ted Lasso on That's So Random
In an exclusive interview with TMZ's Raquel Harper for Raq's Rants, Daniels said that the confrontation was a wake-up call for him, and he now intends to pay Dash his money in full.
"Do you feel that him going up to you at the concert was acceptable, and how did that make you feel," Harper asked Daniels.
G/O Media may get a commission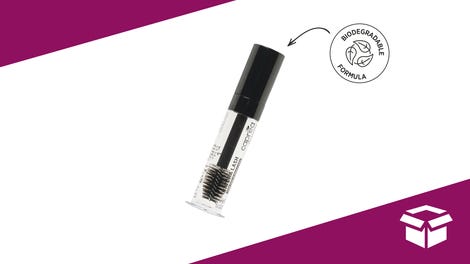 It's $8
20% Off Lash + Eyebrow Serum 2.0 - Caprea Beauty
"I was uncomfortable," Daniels said. "It was a very uncomfortable thing, and here's the thing: it made me think."
"When nobody in Hollywood was giving me money after my Academy Award...Damon's crazy ass was craziest enough to give me money for The Woodsman and for Shadowboxer."
Daniels said Dash's investment in him did not pay off.
"I looked him in the eyes, and I told him that 'you would get your investment back'. This black man gave me money when nobody—not Disney, not Sony, not TriStar, not Paramount, not Warner Bros—for a film. He did it, and so for that, he deserves his money," Daniels said.
He told Harper that it took that wake-up call during Diana Ross's performance for him to see that he needs to pay Dash back even though the movie he invested in did not make money.
Daniels said Dash was part of his journey, and if not for him, Daniels may not have gone on to make The Butler or Precious. He said he is in a position now to give Dash his money back, so he is going to make sure that happens.
No word yet on whether Daniels plans to break Mo'Nique off some of the profits he made for Precious.