His nickname is "King James," but LeBron James was all about elevating black queens on Tuesday night, as he accepted the Icon 360 Award at the Harlem's Fashion Row gala in New York City.
"I was just thinking about the African American woman," he began. "There was a very easy example of why I think they're the most powerful women in the world, because I had that example in my mother, every single day."
James held adorable three-year-old daughter Zhuri in his arms throughout his acceptance speech, calling her his "rock" and admitting that her birth had changed him in profoundly positive ways.
"I have so much more of a responsibility to women, in general," he said.
And beyond paying homage to these two instrumental forces, James debuted his newest, female-designed release with Nike, the HFR x LeBron 16, co-created by Nike's global footwear designer and the three featured designers of Harlem's Fashion Row 2018, Undra Celeste, Kimberly Goldson and Fe Noel.
G/O Media may get a commission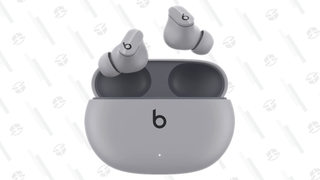 Check out LeBron showing love to the incredible ladies around him in The Root's video above!