The Los Angeles City Council Wednesday approved a $2 million settlement with the family of a man who was shot and killed by police in his driveway after his family called for help because he was exhibiting suicidal behavior.
Christopher Eaddy, 26, had a history of brain injury, and the Los Angeles Times reports that his May 2013 shooting was deemed justified by Police Chief Charlie Beck, and District Attorney Jackie Lacey once again declined to press charges against Police Officer Christopher Carr, who fired the fatal shot.
According to the Times, a Los Angeles County jury found the LAPD negligent in the shooting and in violation of Eaddy's civil rights.
The jury also found that Eaddy was at least partially to blame for his own death—35 percent, to be exact—so its original award of $2.2 million was reduced to $1.43 million.
Eaddy, who was black, suffered a brain injury as a child.
John Taylor, an attorney for the Eaddy family, told the Times that litigation seems to be the only way to hold the department and officers accountable.
G/O Media may get a commission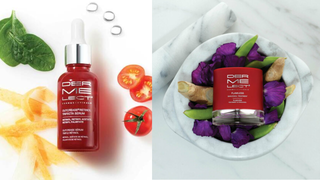 Save $19
Retinol Renewal Kit
"There is very little accountability from the district attorney's office and Police Department," Taylor said.
The council voted unanimously to approve the settlement, which also includes attorneys' fees, and the Times reports that "the cost of the payout will be spread over the current and next fiscal year."
According to a summary of the incident detailed in a Los Angeles County District Attorney's Office memo, Eaddy's cousin called 911 on the afternoon of May 16, 2013, because Eaddy was stabbing himself with syringes and carrying two kitchen knives; Eaddy had said that he was trying to commit suicide.
From the Times:
Eaddy was known to become aggressive with police, and four other family members were outside on the driveway watching him, the cousin told the dispatcher.

When officers arrived, they saw Eaddy with the knives walking in circles, scraping the blades together as the family members stood by.

Police issued several orders for Eaddy to get on the ground, but he advanced toward the officers while holding two large knives, prosecutors said.

A witness recalled that Eaddy, striking the blades together, told the officers, "I'm not going to hurt nobody."
While Officer Fernando Avila took the nonlethal approach and used his stun gun on Eaddy, Officer Carr, nearly simultaneously, as the Times notes, fired a single fatal round from about 9 feet away, according to a summary of the incident released by the LAPD in 2014.
Lawyers for the family said that Eaddy was shot within 40 seconds of the officers arriving. He later died at a hospital.
Read more at the Los Angeles Times.