Kanye West wants Drake to know that he harbors no hard feelings against him.
The two rappers have had an ongoing beef for some time now, and during an appearance on Chicago's WGCI radio station, West attributed the beef to a misunderstanding over a beat.
In the early hours of Wednesday morning, West sent off a series of tweets apologizing to Drake for stepping on his album release, impeding the squashing of the beef between Drake and Kid Cudi, and not cautioning Pusha T against bringing up the fact that Drake uses (or used) Quentin Miller as a ghostwriter.
West also tries to make it clear that he is not the one who told Pusha that Drake was "hiding a son," saying that he hasn't played with "the idea of people's children" ever since he went in on Wiz Kalifa having a son with Amber Rose during a Twitter beef with Wiz in January 2016. He then tells Drake that he will be coming to one of his shows in the next week to further make amends.
"Let me start by apologizing for stepping on your release date in the first place," West wrote. "We were building a bond and working on music together including squashing the issues with Cudi at our office.
"Plane taxiing for take off," he continued, "because we spoke about doing Lift Yourself together I should have given you the opportunity for us to do this together before I released it.
G/O Media may get a commission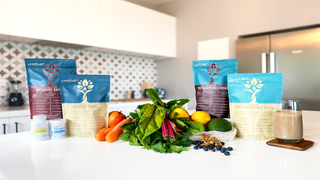 "Since we were building as friends and brothers I should have spoken to Pusha about the Quentin Miller bar. There should have been no songs with my involvement that had any negative energy towards you.
"I understand Pusha's issues as a man if someone mentions your fiancé men go mask off. I've done the same myself at times. I love you and I love Pusha and we all have an admiration for each other's craft.
"I did not have any conversations about your child with Pusha. I don't play with the idea of people's children after I spoke to Wiz a few years earlier.
"This is all Jedi level. I will be coming to your show within the next seven days to give love and be inspired by the art you have created," West concluded.
West seems sincere in his apology, but will Drake accept it, or is it too little too late?
That remains to be seen.