Chokwe Antar Lumumba, 34—son of the late Jackson, Miss., Mayor Chokwe Lumumba and community activist Nubia Lumumba—is the new mayor-elect of Jackson, Miss., beating Republican challenger Jason Wells in a landslide victory.

The Jackson Free Press reports:

With 100 percent of the precincts reporting, Lumumba had 23,175 votes, or 93 percent. Republican Wells had 900 votes, or 4 percent. Jaclyn Mask had 572 votes, or 2 percent, and Kenneth Swarts 175 votes, or 1 percent. Lumumba will take office in July.
"We have a lot of work to do," Lumumba said at the King Edward Hotel as he acknowledged his win. "If you have the best ideas, that's what we're moving with."
Supporters shouted, "One City, One Aim, One Destiny!" as Lumumba declared victory.
G/O Media may get a commission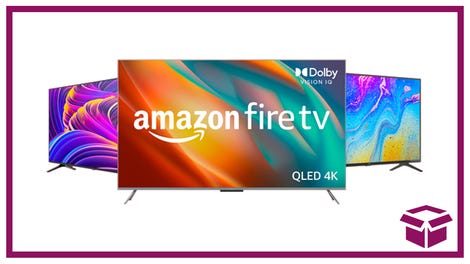 Ooh. stunning.
New Amazon Fire TVs
As The Root previously reported, Jackson Mayor Tony Yarber conceded the Democratic primary to Lumumba last month when it became clear that the people of Jackson had made a clear decision: Choke Antar Lumumba would be their next mayor and continue the radical and transformative work that shaped his parents' lives—and his own—and would lead Jackson into a revolutionary future.
Still, Tuesday night was a long time coming.

After the elder Lumumba's unexpected death in 2014 after less than a year in office, his son, Chokwe Antar, announced that he would run to continue his father's mission, which included amplifying and expanding the work of the Malcolm X Grassroots Movement, New Afrikan People's Organization and Cooperation Jackson and building upon the People's Platform.
The elder Lumumba—beloved organizer; attorney for Tupac and Assata Shakur; founder of the Malcolm X Grassroots Movement; leader of the Republic of New Afrika, an organization that advocated for an independent predominantly black government in the southeastern United States and reparations for slavery; and proud "Fannie Lou Hamer" Democrat—was 66 years old when he unexpectedly died from heart failure.

Suspicions swirled around his death, with Nation of Islam leader Minister Louis Farrakhan and the National Conference of Black Lawyers offering to pay for an independent autopsy. Despite Hinds County, Miss., coroner Sharon Grisham-Stewart insisting that the elder Lumumba died of natural causes, the county supervisor, Kenny Stokes, sparked headlines when he asked, "Who killed the mayor?"
Chokwe Antar Lumumba did not publicly comment on the rumors, instead focusing on his father's legacy. Still, he did not hesitate to make it clear that he was running not on his family's name but on his own credentials and commitment to his people and the city of Jackson as a whole.
"I believe that even though my father was a great man, this journey was never about an individual. It is, was about the people—so the people's platform and the people's will still need to be heard. We are running on a platform of compassion, justice and human rights," Lumumba told the Final Call in 2014.

Lumumba may have lost that special mayoral election to replace his father to then-Councilman Tony Yarber, but he owned the election Tuesday night from the very start.

Read more about Chokwe Antar Lumumba below, as previously reported by The Root:
Lumumba is managing partner of Lumumba & Associates and a member of the Malcolm X Grassroots Movement. He received his Bachelor of Arts degree from Tuskegee University in 2005 and earned his Juris Doctor degree and a certificate in sports and entertainment law from the Thurgood Marshall School of Law at Texas Southern University.

Lumumba is a founding member of the Mississippi Human Rights Collective, co-organizing the "Stand Up to Take It Down" rally at the state Capitol to support the removal of the Confederate battle emblem from the Mississippi state flag. He currently serves as the media representative of the Coalition for Economic Justice and was instrumental in co-authoring "The People's Platform."
Watch the new mayor-elect of Jackson teach voters about the People's Platform in this clip from 2014:
This is the revolutionary Deep South that most people don't recognize, but they will soon.
Jackson is rising. Mississippi is rising.
Pay attention.