Richard Prince's Book Notes™: Holiday Offerings
Our latest list of nonfiction books by journalists of color or those of special interest to them — the first of two — gives us a chance to praise journalists who rocked the world they found, paving the way for journalists who continue the struggle today. Four of these books, by Wil Haygood , April Ryan, Ta-Nehisi Coates and Pamela Newkirk, were nominated this week for NAACP Image Awards. The second installment will be published in the coming days.
Carole McCabe Booker, former journalist, attorney and wife of Simeon Booker, the legendary journalist for Ebony and Jet magazines, has edited "Alone atop the Hill: The Autobiography of Alice Dunnigan, Pioneer of the National Black Press" (University of Georgia Press, $26.95 hardcover and ebook).
When this book was published early in the year, the author wrote in the Columbia Journalism Review, "Two years after Alice Dunnigan was inducted posthumously into the [National Association of] Black Journalists Hall of Fame, the University of Georgia Press is publishing Alone atop the Hill (Feb. 15), a new, annotated edition of her 1974 autobiography.
"Cited for more historic 'firsts' than any other journalist of her time, Dunnigan asks to be judged by the depths from which she rose, rather than her lofty accomplishments, which were considerable: first black female journalist accredited to the House and Senate Press Galleries, the White House, and the Supreme Court, and the first to travel with a US president — Harry S. Truman, on his 1948 whistle-stop tour of 18 Western states.
G/O Media may get a commission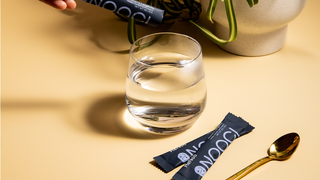 "Credited with having paved the way for every black woman who has since covered the White House, Dunnigan did more to keep black Americans informed about the struggle for civil rights than any other journalist of her era, the decade before the movement exploded on the front pages of the mainstream press. With unprecedented credentials for a black journalist, and more so a female, she pressed on for 14 years, reporting on the raw politics of a nation in the early stages of a racial upheaval for the Associated Negro Press' 112 black newspapers across the United States and more than a dozen in the emerging nations of West Africa, while blazing her own trail into history. . . ."
Booker goes on to provide an excerpt from the memoir.
Todd Steven Burroughs, an independent researcher and writer, reviewed Booker's book along with James McGrath Morris's "Eye on the Struggle: Ethel Payne, the First Lady of the Black Press" and April Ryan's "The Presidency in Black and White: My Up-Close View of Three Presidents and Race in America."
"As editor of Alone [atop] the Hill, Carol McCabe Booker . . . machetes Dunnigan's 1974 self-published book down to the adventure-filled bone," Burroughs wrote for The Root.
He concluded, "perhaps the most important audience for these books is young black women who want, as their employment, the ability to question high authority — those who are not afraid to step into the spotlight and fight for inclusion in Washington's boys club on their own terms as independent African Americans."
Ta-Nehisi Coates, national correspondent for the Atlantic, wrote the most successful book by a journalist of color this year, "Between the World and Me" (Spiegel & Grau, $24 hardcover; $11.99 audiobook; $20 CD; $17.50 audiobook download).
The Wall Street Journal reported that the book's publisher moved up the release date in response to the shooting deaths of nine African American parishioners at a Charleston, S.C., church in June and the subsequent debate about the Confederate flag.
It was a smart move. "Between the World and Me" shot up the best-seller lists, Coates won a MacArthur grant (not to be called a "genius grant," Coates says he was told), and then, in November, the National Book Award.
The National Book Award citation reads, "Between The World and Me is a brutally honest portrayal of the plight of the African-American male in this country. Composed as a letter to his adolescent son, Ta-Nehisi Coates writes with chilling bleakness and precision about racism in America. This is no simple account of racism, but rather a concise attack on a system which has consistently rendered black lives worthless. Incorporating history and personal memoir, Coates has succeeded in creating an essential text for any thinking American today."
Joe Grimm
Joe Grimm, editor in residence at the School of Journalism at Michigan State University's College of Communication Arts and Sciences, has edited "100 Questions & Answers About Muslim Americans" (Read the Spirit, $9.95 paper).
Michigan State, the Detroit Free Press and Front Edge Publishing are discounting e-books of the guide to 99 cents for a limited time from Amazon (bitly.com/MuslimsGuide), Barnes & Noble and Google Play, the Detroit Free Press reported on Wednesday.
"Muslim Americans," released in January, is another volume in the MSU students' "Bias Busters" cultural diversity guides.
Grimm wrote in January for the Maynard Institute, "The intent of the series, which now has seven guides, is to use journalism to combat bias and stereotypes. MSU students have done the interviews, writing and editing on most of the guides with oversight from subject matter experts. They published the guide in 80 days.
"The Muslim guide is the first in what will be an interfaith line within the series. The guide features nine pages about the Islamic calendar and holidays. It also has a recording with examples of how to pronounce Muslim, Islam, Allah and Ramadan mubarak. Muslims interviewed by the class said proper pronunciation leads to better conversations. Cross-cultural conversations are a key goal of the series.
"The other student-produced guides are about Indian Americans, East Asian cultures, Americans, Hispanic and Latinos . . . ."
Wil Haygood, a former Washington Post reporter who is now Distinguished Scholar in the department of media, journalism and film at Miami University in Oxford, Ohio , has written "Showdown: Thurgood Marshall and the Supreme Court Nomination That Changed America" (Knopf, $32.50 hardcover; Kindle $14.99; $30.54 audio CD).
"In 2009, I began delving into Marshall's Supreme Court confirmation hearings and quickly became convinced it was a story so complex, so rich in drama, that it demanded telling," Haygood wrote in his acknowledgments, "especially given that it took place against the backdrop of the Vietnam War, the 1960s racial unrest, widespread political upheaval, and the shaping of President Lyndon Johnson's legacy.
"Then, in 2010, during the Elena Kagan Supreme Court confirmation hearings, the name Thurgood Marshall was uttered yet again in a committee hearing room: Kagan had once clerked for Marshall, and certain senators assailed her for it. The episode only reinforced my belief that I was on the right journey and that Marshall's impress upon the American landscape remained indomitable."
Author David Margolick, a contributing editor at Vanity Fair, wrote in the Sunday New York Times Book Review that " 'Showdown' can be very rough going. There are spasms of bad writing, filled with tortured metaphors and redundancies. . . . Haygood has done a great service by reminding us of an extraordinary man at an extraordinary moment. He correctly notes that someone even remotely like Marshall, with his liberal record and instincts, would never be confirmed today. But for the real inside story of how all this happened, we'll just have to wait — for Robert Caro."
The Boston Globe, where Haygood once worked, last week included "Showdown" on its list of "The best books of 2015."
Paula Williams Madison, former broadcast journalist and executive, now chairman and CEO of Madison Media Management LLC, has written "Finding Samuel Lowe: China, Jamaica, Harlem, a Memoir" (Amistad/HarperCollins, $25.99, $9.99 Kindle, $16.87 MP3 CD).
"Almost three years ago after retiring from NBCU, I began a journey to find my Chinese grandfather's descendants in China," Madison told friends. "He was a businessman in Jamaica where my mother and his seven other children were born. He returned to China with six of his children, one mixed-race and five full-Chinese, but my mother, estranged from him from the age of three, was never to see him again. My book 'Finding Samuel Lowe' recounts my successful search for my Chinese family."
"Finding Samuel Lowe" was first released as a film, screened at the 2014 convention of the National Association of Black Journalists. Al Tompkins of the Poynter Institute wrote then, "Since meeting her new extended family in China, [Paula] and her brothers have gone into business with cousins shipping Napa wines and Maine lobsters to China. In 2015, HarperCollins will release a book on the whole odyssey. The 'Finding Samuel Lowe: From Harlem to China' is making the film festival rounds and will eventually end up on television and The Africa Channel. . . ."
Madison told Tompkins, "This is a universal story, we are all immigrants, we come from all over and most of us have lost pieces and bits of our story along the way. My grandfather used his full Chinese name when he gave it to the ship's clerk heading for Ellis Island, that he had to pass through from Jamaica to China. The clerk reduced the name to Samuel Lowe." But because Lowe had to stay at Ellis Island for quarantine, his name showed up in the National Archives.
"For African Americans, slavery in the United States interrupted and destroyed family histories. Part of my goal is to help black people understand that slavery is a blip, a horrible blip, but a blip in the history of who they are."
DVD copies of Madison's similarly titled documentary will be available for sale in the new year, according to the project's publicist. The film version is scheduled to air on The Africa Channel the first week of February and be available for digital download and purchase on Feb. 2 from Virgil Films, Madison messaged Journal-isms on Friday.
James McGrath Morris, a biographer of the iconic newspaper publisher Joseph Pulitzer, has written "Eye on the Struggle: Ethel Payne, the First Lady of the Black Press" (Amistad/Harper, 25.99 hardcover, $9.99 Kindle).
"The granddaughter of slaves and the daughter of a Pullman porter, the South Side Chicago native at midlife had inspiringly traded in a monotonous career as a library clerk for one as a journalist at the Chicago Defender, the country's premier black newspaper," McGrath writes in his prologue.
"In a matter of a few years, she had risen to become the nation's preeminent black female reporter of the civil rights era, and during the movement's seminal events in the 1950s it had been her words that had fed a national black readership hungry for stories that could not be found in the white media. . . ."
In the Washington Post, Elizabeth R. Varon wrote that Morris' biography "illustrates how African American reporters shaped and were shaped by the freedom struggle. Payne's storied career took her from Chicago to Washington, to the Deep South and across the globe. In that career's every phase, Payne was animated by the principle that journalists, and the black press in particular, must be advocates for equality and justice."
In the New York Times, Dwight Garner was critical of the writing. "Ms. Payne was a better journalist than writer, if the samples of her prose Mr. Morris provides are any indication. She could be purple. But then, Mr. Morris's own book is so strewn with clichés that it is sometimes painful to read. . . ."
However, Garner said, "Her story is a terrific one."
Pamela Newkirk, a journalism professor at New York University, has "Spectacle: The Astonishing Life of Ota Benga" (Amistad/HarperCollins, $25.99 hardcover;  12.99 Kindle; $29.99 MP3 CD).
Newkirk writes, "This is wholly a work of nonfiction intended to chronicle the life and times of a man at the turn of the twentieth century, a period marked by Westerners' conquest of Africa and its people, and everywhere, it seemed, by an inversion of the meanings of good and evil, black and white. At the presumed summits of civilization, cruelty was cloaked in civility and a brooding darkness was hailed as light."
Writing in the Sunday New York Times Book Review, Harriet A. Washington explained approvingly, "Newkirk has ferreted out the truth concerning a singular figure named Ota Benga, a young man from the Congo who was presented to American audiences as an 'African Pygmy.'
"Two years after an appearance at the 1904 St. Louis World Fair, he was brought to the New York Zoological Park (better known as the Bronx Zoo), where he was locked in a cage with an orangutan before a jeering throng. The display was more than mere entertainment; it was propaganda. The low evolutionary status of a monkey-man was supposed to persuade the masses who were resistant to Darwin and evolutionary theory.
"The real story of Benga's captivity had been carefully shrouded by those who profited from his plight, notably Samuel Phillips Verner, a failed missionary and self-proclaimed scientist who delivered him to William Temple Hornaday, the zoo's director. Verner cast himself in the role of Benga's savior, friend and benefactor in an assortment of contradictory tales that were further obscured by a complicit news media, which documented Benga's suffering in confinement for weeks only to subsequently deny he had ever been displayed.
Washington concluded, "Here is a gripping and painstaking narrative that breaks new ground. Now, after a century, Benga has finally been heard."
The Boston Globe listed "Spectacle" among "The best books of 2015." NPR called it "required reading." The San Francisco Chronicle, which reviewed it here, included it in its "Holiday Book Gift Guide."
April Ryan, White House correspondent for American Urban Radio Networks, has written "The Presidency in Black and White: My  Up-Close View of Three Presidents and Race in America" (Roman & Littlefield, $24.95 hardcover; $23.99 ebook).
Ryan's profile rose significantly on the speaking circuit and on network television after this book was released in February, although major newspapers did not review it.
Nevertheless, Ryan writes in her introduction, "This book does what others have failed to do — it delivers the real story on race at the White House. My questions, research, and in-depth interviews with our leaders have all been driven by my sincere wish to get the dialogue started."
Ryan also writes, "What makes my take on race relations and the presidency so unique is my perspective. I am the only Black woman reporter with a permanent press pass whose audience is urban America. Despite tremendous strides in discrimination based on race and gender, I work in a White, male-dominated power structure that doesn't always like to make room for people who are different; people who look like me.
"Over the years I have seen Presidents, staffers, and other reporters come and go, and each administration has a chance for a new beginning and to make real strides when it comes to the racial divide. Of course, not every President has actually made race relations a priority, but it's my job to evaluate each of their performances for my audiences."
Audiences come to Ryan's book signings for the tidbits: As they shared a ride at the funeral of Pope John Paul II in 2005, George W. Bush asked Bill Clinton for advice on making his program combating AIDS in Africa more effective. Jimmy Carter is an outsider in the exclusive club of living ex-presidents.
At a February reading at Washington's Politics & Prose bookstore, Valerie Jarrett, senior adviser to the president, was among those in a packed house.
Asked why she decided to come, Jarrett told Journal-isms, "Because I love April. It's that simple." Jarrett and Ryan embraced and posed for photos together.
Yvonne Ryan, managing editor of the Economist's annual "World In" publication, has written "Roy Wilkins: The Quiet Revolutionary and the NAACP" (University Press of Kentucky, originally $40, hardcover, ebook and Web PDF, but discounted by 20 percent for the holidays).
Can a man with a journalists' temperament succeed as a great civil rights leader? Apparently not, concludes Ryan, who notes that Wilkins was the first black reporter at the Minnesota Daily at the University of Minnesota and later became news editor of the Kansas City Call. Wilkins used the Call's pages to crusade against racism.
Although Wilkins was one of the "Big Six" civil rights leaders of the 1960s as leader of the NAACP, his achievements and contributions have become nearly forgotten while Martin Luther King Jr. looms larger every year.
"Many of Wilkins's colleagues and peers, including Thurgood Marshall, the NAACP's flamboyant and charismatic general counsel, and Walter White, Wilkins's predecessor, have been the subject of scholarly attention, but Wilkins's contribution to the civil rights movement has so far been ignored in the scholarly examinations of this important period," Ryan writes.
"It was, in a way, his misfortune to lead the NAACP during a period that gave rise to many charismatic figures, including Martin Luther King, Fannie Lou Hamer, Stokely Carmichael, and Malcolm X, who have made compelling subjects for historians and, in King's case, still provide a philosophical and moral standard by which every other leader is judged. . . ."
Still, "The longtime head of the NAACP was long overdue for a deeply researched and elegantly written biography. This is it," Scott Porch wrote a year ago for the Daily Beast.
Sonja D. Williams, a professor in the Howard University Department of Media, Journalism, and Film, has written "Word Warrior: Richard Durham, Radio, and Freedom" (University of Illinois Press, $95 hardcover; $26 paper; $18.79 Kindle).
Durham was the most prolific and successful black writer on radio during its golden age, becoming one of the few African Americans to write regularly for radio and television dramas in the 1950s, 1960s and 1970s.
He co-wrote Muhammad Ali's 1975 autobiography, "The Greatest: My Own Story," as well as actor Anthony Quinn's 1972 autobiography, "The Original Sin: a Self-Portrait." Durham was the longest-serving editor of the Nation of Islam newspaper, Muhammad Speaks, serving from 1963 to 1970, at a time when the publication moved from being a house organ to aggressively reporting news. He also worked as a special news reporter for the Chicago Defender and as an editor for Ebony magazine.
Dunham's crowning achievement was the groundbreaking radio series "Destination Freedom," which aired his scripts from June 27, 1948, until August 1950. Durham wrote this provocative, unprecedented half-hour Sunday feature for Chicago's CBS-owned WMAQ.
At a time when radio was almost an all-white medium, with blacks chiefly functioning in stereotypical roles, his scripts, acted by such Chicagoans as Oscar Brown Jr. and Studs Terkel, dramatically pleaded for rights denied, through poetically told stories of prominent black people in history.
Jabari Asim, editor of the NAACP's the Crisis, wrote in a blurb, "Sonja Williams' exhaustively researched biography of Richard Durham sheds valuable light on an inexcusably neglected historical figure. Throughout his many lives, including activism, writing, and broadcasting, Durham demonstrated the importance of narrative in the struggle for justice. As Williams proves, the right to tell the story is a critical part of the quest for equality and power — and those who fought for that right should be remembered with gratitude."
Sonja J. Williams with Charles E. Cobb at Duke University: Radio Journalist Richard Durham (video)

Sonja Williams with Kojo Nnamdi, "The Kojo Nnamdi Show," WAMU-FM, Washington: The Life And Work Of Broadcast Pioneer Richard Durham (audio)
In Other News . . .
Pulley Stepping Down as Hampton J-Dean
Should Reporters Be Packing Heat?
HuffPost Rebuffs NABJ Request to Correct Finances Story
Students Taught to Produce Stories for Social Media
NPR Using More Black Sources, No Change in Latinos
Scant Diversity Progress Seen for Hollywood's Awards
Judge Holds Back Videos of Chicago Officer's Fatal Shots
Blacks Progress, but More Likely to Be Lower Income
Family Plans No Service for C. Gerald Fraser