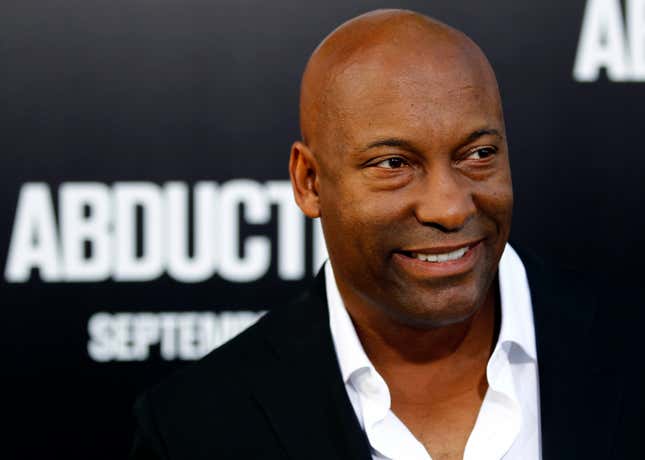 As the world mourns the loss of legendary director John Singleton, his family has begun the process of executing his last will and testament.
Fighting "Lie-abetes": How To Spot And Combat Disinformation and Conspiracies In Politics | The 411: Part 2
TMZ reports that Singleton's will is in possession of his mother, Shelia Ward, and that it will soon be filed with the probate court. Reportedly, Shelia handled her son's business affairs, which makes her the most likely executor of his will.
Last week, one of Singleton's 7 children, Cleopatra, accused Ward of attempting to seize his estate and leave his children out after Ward filed for a temporary conservatorship while Singleton was unable to make decisions. But upon his passing, the family's legal battle concluded.
Under California law, in the absence of a will, Singleton's assets would be divided equally among his 7 children. But since Singleton established a will in order to protect his estate, he made the decision as to how his assets will be allocated.
At the time of his death, his estate was reportedly valued at $35 million.
Despite the family's considerable grief at the loss of the 51-year-old filmmaker, they've used his passing as an opportunity to address an all too common, silent killer within the black community: high blood pressure.
Per their official statement:
"Like many African Americans, Singleton quietly struggled with hypertension. More than 40 percent of African American men and women have high blood pressure, which also develops earlier in life and is usually more severe. His family wants to share the message with all to please recognize the symptoms by going to Heart.org."
According to the American Heart Association, heart disease is the number one killer of all Americans, with strokes also being a leading cause of death, but black men and women are at the highest risks for each. But what are the most common conditions that increase our risk of heart disease and stroke? Obesity, diabetes and high blood pressure.
"You can't do anything about your family history, but you can control your blood pressure," said Dr. Winston Gandy, a cardiologist and chief medical marketing officer with the Piedmont Heart Institute in Atlanta. "Get checked, then work with your medical professional on your specific risk factors and the things that you need to do to take care of your personal health."
Medications often times provide a quick fix, but wholesale changes are required to truly yield the best results.
"Lifestyle modification is often an untapped approach to lowering blood pressure in addition to medications," Dr. Raegan Durant, an associate professor of medicine in the Division of Preventive Medicine at the University of Alabama at Birmingham, told NBC News. "Of course, taking medications regularly is important, but regular monitoring of blood pressures at home, adopting a low-sodium, vegetable-rich diet, and pursuing physical activity multiple times weekly can also be helpful in lowering blood pressures."
The American Heart Association has the following resources available for those interested in learning more about taking control of their health:
Call 1-800-AHA-USA1 (1-800-242-8721), or visit heart.org to learn more about heart disease and stroke.
Sign up to get Heart Insight, a free magazine for heart patients and their families, at heartinsight.org.
Connect with others sharing similar journeys with heart disease and stroke by joining our Support Network at heart.org/supportnetwork