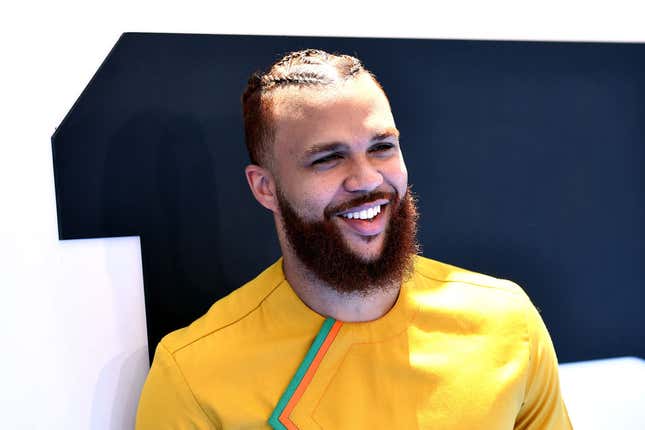 While August 23, 2019, probably won't be revered in modern black music release history the same way that September 29, 1998, is—the day that Outkast's Aquemini, Jay-Z's Vol. 2, Hard Knock Life, A Tribe Called Quest's The Love Movement, Black Star's Mos Def and Talib Kweli Are Black Star and Brand Nubian's Foundation were released—it was still a tremendously exciting day for music fans everywhere. That August Friday saw releases from North Carolina wordsmith Rapsody (Eve), iconic artist Missy Elliott (ICONOLOGY), trap-gawd Jeezy (TM104: The Legend of the Snowman) and musical legend Raphael Saadiq (Jimmy Lee). Basically, it's a day that literally had a little bit of something for everybody (over the age of 25). Even Taylor Swift dropped an album, but she can't sit with us because she doesn't even go here.
Beyoncé's Feminist Anthem "Run the World (Girls)" A Decade Later
Hands-down the best album to drop that day belongs to one Jidenna Mobisson, better known by his first name, Jidenna, who dropped his sophomore album, 85 t0 Africa. 

Jidenna hit the scene in all of his bespoke (bespoked?) glory with "Classic Man" and crafted a single that hit the charts and knocked in the clubs in 2015. He had a look, was part of Janelle Monae's Wondaland Arts Society collective—a fit that seemed ordained from on high—but I'd be lying if I said I had any idea of what to expect from him, album-wise.

Almost two years after releasing his hit single, he dropped one of the more surprising debut albums, The Chief, in February 2017. And I mean that in a positive way. I'm not sure I'd call Jidenna a rapper or a singer, but he is an artist who knows how to use his voice to execute his vision with remarkable results. The Chief paid homage to his Nigerian roots and influences ("Little Bit More," along with the skits featuring a father-like figure dropping knowledge), while simultaneously featuring several moments of social commentary about life in America ("Long Live the Chief," "White N****s"). But because Jidenna is really a regular ole nigga like the rest of us, he also managed to make some joints for the club ("Trampoline," "The Let Out") that spoke directly to the experiences of so many of us "bougie black niggas" everywhere. Hell, in a review I wrote after the album's release, I even said he gave me flashes of Sam Cooke on the song "Bambi" and I'm still fine with that statement.

G/O Media may get a commission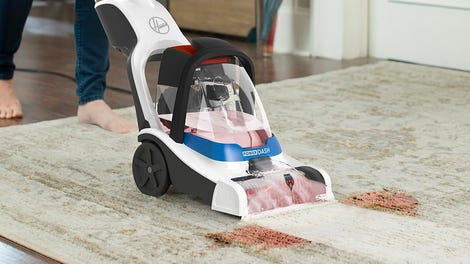 26% Off
Hoover PowerDash Pet Compact Carpet Cleaner
In late 2017, Jidenna dropped his Boomerang EP, which was a project full of pan-Africanist influenced sounds, remixing some of his songs like "Bambi" and "Little Bit More" from The Chief with West African artists like Maleek Berry, Sarkodie and Burna Boy. He also dropped songs like "Spy Candy" with Tiwa Savage and had a track with Wale for good measure.

During the time between Boomerang and this newest project, while living in Atlanta, Jidenna got evicted from the home he was renting with his crew, which resulted in his moving to Africa where he traveled around to several countries, further embraced a Pan-Africanist, diasporic mentality and musicality, apparently hit the gym, and saw a hairstylist and a tattoo artist to get him right. In early August, anybody who works in entertainment media was hit with an email that let us know that Jidenna was releasing an album on August 23 and included two singles "Sufi Woman" and "Tribe" and a trailer that explained its creation and influences.

Two things: 1) That trailer introduced us to a less "bespoke" Jidenna who traded in the three-piece suits for a more streamlined style; and 2) to me, at least, he looked happy as fuck. The first of the two singles he dropped that I listened to was "Sufi Woman," which made me laugh out loud (in a good way) because Jidenna is basically running smart man game on a woman by asking her to read him the musings of 13th-century poet, Rumi, while he lays on her chest. I see you, Jidenna. Either way, the beat slaps and while clearly having an African feel to it, rests on top of a Spanish-guitar sample.

The second single, though, "Tribe"? My nigga, I have literally listened to this song every single day since I first heard it. This song knocks SO fucking hard. It's a song about your crew—your tribe—that also speaks to the exclusion of those not down with you. It's basically a reimagining of Fiend's "Down For My Niggas."

What "Tribe" did for me was create anticipation for this project. While niggas were looking forward to albums by other artists who dropped on August 23, I waited up until midnight JUST so I could listen to this album. The videos of Jidenna listening parties (where he was present) on social media looked absolutely fucking lit; Jidenna was having a blast and everybody there seemed to be feeling the music.

85 to Africa is a hell of a record. Intended to be a bridge between America and the continent (a nod to I-85 that runs to the airport in Atlanta, where you can catch a direct flight to the motherland, as per Jidenna), it's an album filled with records that manage to be influenced by Africa, the Caribbean, trap, hi-life, Fela, soul music, hip-hop and all matters of blackness in between. Featuring an array of producers, but notably longtime collaborator Nana Kwabena, the soundscape for the album is impeccable. Like, the album rides from beginning to end. The opening record "Worth The Weight," which samples (I believe) Kool & The Gang's "Who's Gonna Take The Weight," is a baaaaaanger. Every song is a banger in its own right, actually. The only song I don't love, and this is more of I just don't love it like the rest, is "Babouche" featuring GoldLink.

Speaking of GoldLink, who released an album called Diaspora in June of this year, the album's features, though not plentiful, are all well placed.

The album opener "Worth The Weight," features Seun Kuti, artist and son of legendary Nigerian artist, Fela Kuti. Mr. Eazi also features on the song "Zodi." My favorite features are St. Beauty and Mereba on the song "The Other Half," which is far and away my favorite song on the album. But we'll get to that.
Jidenna gets personal on several records like "Jungle Fever," which you can imagine is a song about his parents' interracial, international love. "85 to Africa" is about him traveling to Africa with the homies. "Pretty & Afraid," sounds like some acid rock-meets-West African jam session that Jimi Hendrix would have sounded great over, as does Jidenna, who has a remarkable voice in my opinion, especially for his creations. "Vaporiza" pays homage to Ghanaian hi-life to tremendous results.

Not for nothing, I had to look up several things because of the song titles including "babouche," "sufi," and "zodi." For instance, "Sou Sou" takes a communal financial practice and metaphorically flips it into a lust-jam. Damn you, Jidenna, for making me have to learn shit while listening to music. This is why I stopped reading books. (I absolutely did not stop reading books.)

My favorite song on the project is "The Other Half" featuring the duo St. Beauty and singer Mereba. As I said earlier, I stayed up until midnight on the date of the album's release to hear it, and the last three minutes and thirty seconds of this song made it entirely worth it. This song, creatively, has two parts: the first half is Jidenna rapping about bottling things up inside and acting out because of it, especially in relation to the women in our lives. The hook, sung by St. Beauty, is about, to me, making it through the struggles as a couple, trying to get to the happiness on the other side of that struggle.

The other half of the song, though, my lord is it beautiful. Sung by Mereba, the lyrics speak from a woman's perspective seeing the greatness of him amidst the toxic struggle, looking inside his window (eyes) and seeing him and who he can be, and how amazing they can be together if they give into one another. His other half makes him better. This song is basically the Ralph Angel and Darla story on OWN's Queen Sugar. The whole song is so well constructed that even though I love the second half with my whole heart, I listen to the entire thing because of the story it tells and how well it works emotionally. Well damn done, Jidenna, St. Beauty and Mereba. Well damn done. I bought tickets to see his show in D.C. (well, Silver Spring, Md.) in November JUST so I can see this song performed.

Jidenna isn't the best rapper on the planet, but that's almost entirely beside the point. He gets his points across, both musically and vocally, with his performances on each song. The album is a literal trip into blackness while taking a look at various sides of what that blackness looks like. It's an album I can't see putting down any time soon.

If you feel like catching that 85 to Africa, I'll be right there with you. Hell, maybe we won't even come back.