Jessye Norman, the internationally celebrated soprano, died surrounded by loved ones Monday, of complications suffered as the result of a 2015 spinal cord injury, her family announced. She was 74.
"We are so proud of Jessye's musical achievements and the inspiration that she provided to audiences around the world that will continue to be a source of joy," Norman's family said in a statement released by their spokesperson, Gwendolyn Quinn. "We are equally proud of her humanitarian endeavors addressing matters such as hunger, homelessness, youth development, and arts and culture education."
The official cause of death was septic shock and multi-organ failure secondary to complications of the 2015 spinal cord injury.
The winner of five Grammys, including one for lifetime achievement, was a trailblazer in her own right, able to command the stage performing any number of operatic classics, though as the New York Times notes, "her distinctly opulent voice" was most especially suited to the works of Wagner and Strauss.
However, she credited her ability to choose from among a diverse playbook to the African-American women of the opera who came before her—women like Marian Anderson, Leontyne Price and Dorothy Maynor—telling the Times in a 1983 interview:
"They have made it possible for me to say, 'I will sing French opera,'" she said "or, 'I will sing German opera,' instead of being told, 'You will sing "Porgy and Bess." ' Look, it's unrealistic to pretend that racial prejudice doesn't exist. It does! It's one thing to have a set of laws, and quite another to change the hearts and minds of men. That takes longer. I do not consider my blackness a problem. I think it looks rather nice."
G/O Media may get a commission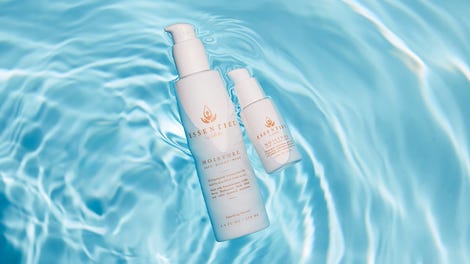 20% off
Essentiel by Adele
Born on Sept. 15, 1945, in Augusta, Ga., to a family with a strong appreciation for music, Norman listened to opera on the radio as a child, making her first attempt at singing it before an audience when she was in middle school.
According to the Times, the opera spoke to her, as she wrote in her 2014 memoir, Stand Up Straight and Sing!:

"I remember thinking that opera stories were not very different from other stories: a boy meets a girl, they fall in love, they cannot be together for some reason, and most of the time it does not end happily ever after," she wrote. "For me, opera stories were grown-up versions of stories that were familiar to me already."
Tributes to Norman abounded on social media Monday.
Georgia's own, former gubernatorial candidate and political activist Stacey Abrams, memorialized the legendary diva, writing on Twitter: "A glorious voice and beautiful soul has winged towards Heaven. Her legacy lives on in music and the children who greet art in her name each day."
New York's Metropolitan Opera House, where Norman sang more than 80 performances, also paid tribute, calling her "one of the great sopranos of the past half-century."
Fans from all walks of life also expressed their sorrow and admiration, including a heartbroken star of stage and screen Audra McDonald:
Rest in power, Jessye Norman.