Updated Sunday, Jan. 15, 2017, 9:30 a.m. EST: Jennifer Holliday will not be performing at Donald Trump's inauguration after all. In an open letter published on The Wrap, Holliday said her decision to perform was "a lapse of judgement" and apologized to the LGBT community, who make up some of her most ardent supporters. The letter begins, "TO MY BELOVED LGBT COMMUNITY," and goes on to explain that she thought she could be "bi-partisan" in her action, noting that she had performed for Presidents Reagan, Clinton and both Bushes.
I was honestly just thinking that I wanted my voice to be a healing and unifying force for hope through music to help our deeply polarized country… Regretfully, I did not take into consideration that my performing for the concert would actually instead be taken as a political act against my own personal beliefs and be mistaken for support of Donald Trump and Mike Pence.
She followed up by saying, "In light of the information pointed out to me via the Daily Beast article on yesterday, my only choice must now be to stand with the LGBT Community and to state unequivocally that I WILL NOT PERFORM FOR THE WELCOME CONCERT OR FOR ANY OF THE INAUGURATION FESTIVITIES!"
And another one bites the Trump inauguration dust.
Updated Friday, Jan. 13, 2017, 3:03 p.m. EST: Jennifer Holliday's rep issued a statement to The Wrap about her performance. "Jennifer has been asked to perform, but she hasn't officially agreed to do so yet," her publicist, Bill Carpenter, told The Wrap. "I'll let you know later this afternoon for sure if she'll be performing." Yeah, something tells me that after she saw her name (albeit incorrectly spelled) trending on Twitter and the reactions from her fans, this performance is a wrap.
Earlier:
In today's "A paycheck is a paycheck" news, it looks as though at least one black person is performing at next week's inauguration. Fresh off the heels of her Broadway performance in The Color Purple, Tony Award-winning actress Jennifer Holliday has decided to go slumming.
G/O Media may get a commission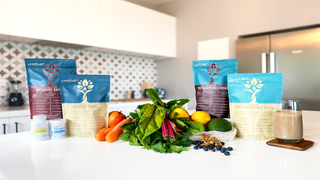 According to Broadway.com, the Presidential Inaugural Committee for the Make America Great Again! Welcome Celebration reports that Holliday will join Toby Keith, Jon Voight and 3 Doors Down for the Lincoln Memorial celebration.
Side note: And Voight wonders why Angelina has nothing to do with him.
I'll never sing "And I Am Telling You" at karaoke ever again.