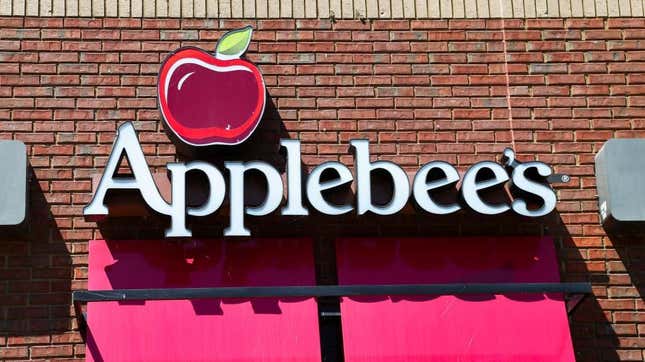 Nearly a month after a man who was enjoying a meal with his girlfriend and one-year-old daughter was wrongfully arrested at an Applebee's in Kenosha, Wis., Jay-Z's Team Roc is coming to the defense of the man who remains charged with multiple crimes despite police's admission that he was never the man they were looking for.
Jonathan Beane on How Roc Nation Influenced the NFL
On July 20, a hit-and-run car crash was reported in which police said witnesses identified a Black man and woman with a child fleeing to an Applebee's restaurant. Once authorities arrived at the establishment, employees directed them to Jermelle English Jr., a Black man who was sitting down with his girlfriend and baby daughter.
Despite insisting that he was not the man Kenosha Police were looking for, officers still arrested him as he was holding the baby. They could be seen tackling English to the ground and repeatedly punching him in the face. During the struggle, the baby also hit its head against the wall.
Here's the incident unfolding on video:

Shortly after, officers realized the error of their ways: the actual hit-and-run culprits were at that Applebee's, hiding in a bathroom. Despite that, English was still arrested and charged with misdemeanor disorderly conduct and resisting arrest. His companion faces the same charges, in addition to possession of marijuana.
Now a month later, Hov's Team Roc is hiring veteran attorney Alex Spiro to represent English and his family, hoping to have all the charges dropped, according to TMZ.
Team Roc is Roc Nation's philanthropic and social justice arm. It has funded legal assistance for a number of defendants and families who were victims of police misconduct and advocated for broader police reform.
"The reckless arrest of Jermelle English Jr. and the careless endangerment of his infant child by the Kenosha Police Department is an absolute travesty ... Team ROC team is here to support Jermelle and his family through this traumatic experience, demand justice and hold the Kenosha police officers accountable," said Team Roc managing director Diana Diaz in a statement.
Good luck, because this is not the first time Kenosha police have been accused of pointlessly using excessive force on someone who probably did not deserve it.