Jay Z and a group of his really rich musician friends have launched Tidal, the first music-streaming service owned and operated by artists. The first music-streaming service that aims to make artists richer. The first music-streaming service that isn't called Spotify or any of the other pre-existing music-streaming services out there.  
Jay Z was surrounded by Kanye West, Madonna, Nicki Minaj, Usher, Rihanna, Alicia Keys, Deadmau5, Beyoncé, J. Cole, Jack White and Daft Punk when he explained Tidal. Currently with only 20,000 users, the music service has a library of 25 million-plus tracks and 75,000 music videos. Monthly prices range from $19.99 (high-definition tier) to $9.99 (standard-definition tier).
"Jimi Hendrix once said that music doesn't lie," Keys said during the live announcement. "If there is something to be changed in the world, then it can only happen through music. An overstatement? Maybe, but maybe not. After all, there is truth in the old adage that music makes the world go round.
"How much do we love our music? How much do we love this thing called music?" she continued. "So we come together before you this day, March 30, 2015, in one voice in unity, in the hopes that today will be another one of those moments in time, a moment that will forever change the course of music history. … Tidal, the first-ever artist-owned global music and entertainment platform. Our goal is simple: We wanna create a better service and a better experience for both fans and artists. … Our mission goes beyond commerce, it goes beyond technology. Our intent is to preserve music's importance in our lives."
https://twitter.com/rembert/status/582653983212347393https://twitter.com/Luvvie/status/582688121118011392https://twitter.com/shanselman/status/582680999097606145https://twitter.com/SpikeVee88/status/582664796685774849https://twitter.com/Daneat/status/582658232906178560https://twitter.com/PhillyCustoms/status/582656665197088768https://twitter.com/GregoryMolette/status/582664548240519168
#TidalForAll has been a hot trending topic on social media for most of the day, but are people buying it, literally and figuratively?  
G/O Media may get a commission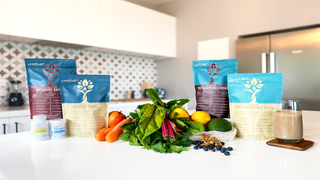 So here you have onstage a group of people worth billions, getting people to spend more money to get access to music, while they're making money off the subscription service and everything else. Taking ownership of their music is great, but is it too little too late, especially since companies like Spotify have millions of happy subscribers? And that's all for today's "The Rich Get Richer" news.