The first Monday in May 2020 will be a day for time-traveling—via the steps of New York City's Metropolitan Museum of Art. The renowned museum, which will celebrate its 150th anniversary next year, will also host its 73rd annual Met Gala with a nod to its legacy as the theme: "About Time: Fashion and Duration."
As reported by Vogue, the event's longstanding media partner:
In keeping with the year's theme, today the Met announces that the Costume Institute's spring exhibition will showcase a century-and-a-half of fashion history culled from its archive and presented along a "disruptive" timeline. "About Time: Fashion and Duration," says Andrew Bolton, Wendy Yu Curator in Charge of The Costume Institute, takes a "nuanced and open-ended" approach. "It's a reimagining of fashion history that's fragmented, discontinuous, and heterogeneous."

Bolton found inspiration for the exhibition in the 1992 Sally Potter film Orlando, which was based on the time-traveling Virginia Woolf novel of the same name. "There's a wonderful scene," he says, "in which Tilda Swinton enters the maze in an 18th century woman's robe à la Francaise, and as she runs through it her clothes change to mid-19th century dress, and she re-emerges in 1850s England. That's where the original idea came from."
"What I like about Woolf's version of time is the idea of a continuum," Bolton told Vogue. "There's no beginning, middle, or end. It's one big fat middle. I always felt the same about fashion. Fashion is the present."
Adding to the mystique is Woolf as the exhibit's "ghost narrator." Quotes from her "time-based books" Orlando, Mrs. Dalloway, and To the Lighthouse will appear throughout the 160-piece exhibition in the Iris and B. Gerald Cantor Exhibition Hall, which Bolton says will be "a very rational, regulated chronology of fashion from 1870 to 2020, the timescale of modernity."
G/O Media may get a commission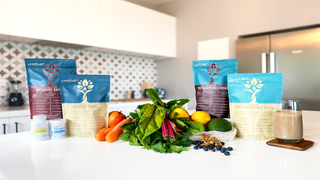 "This exhibition will consider the ephemeral nature of fashion, employing flashbacks and fast-forwards to reveal how it can be both linear and cyclical," Max Hollein, director of the Met, further explained.
The Met Gala 2020 will be presented by Louis Vuitton and will take place on May 4, 2020, co-chaired by Louis Vuitton creative director Nicolas Ghesquière, Lin-Manuel Miranda, Meryl Streep, Emma Stone, and Anna Wintour. "About Time: Fashion and Duration" will be on view at the Costume Institute from May 7 through Sept. 7, 2020.

As for what we can expect to see on the famed steps of the Met on May 4? Likely some era-defying, vintage-inspired, yet fashion-forward looks that challenge where the past ends and the future begins.
"You can see them as folds in time," says Bolton.