I believe it was my mother who first taught me the value of "Let go and let God" the first time a woman stole one of my hoodies and refused to give it back.
As I've since learned that this is a common occurrence and a black man's rite of passage, I no longer harbor ill will against those who wish to plunder my precious winter garments, and instead focused my energy on installing a fingerprint scanner on my bedroom door.
To that point, police officers, legislators and white folks in general in Chicago have suffered many a sleepless night since Empire star Jussie Smollett had every last felony charge dropped in relation to his alleged homophobic attack.
They've bitched. They've moaned.
They've deemed it a "whitewash of justice." They've threatened to withhold tax credits from Empire. They've even told Jussie to run them their coins for forcing the city to spend $130,000 on the investigation.
G/O Media may get a commission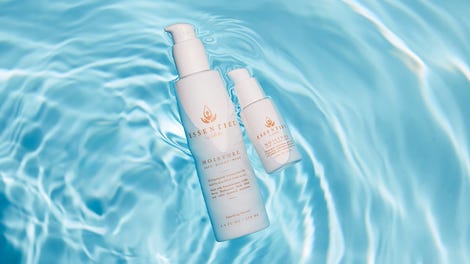 20% off
Essentiel by Adele
As we've previously reported:
Dismissing the fact Smollett has been cleared of all charges, the mayor is seeking $130,000 owed to the city, still accusing the actor-singer of an alleged hate crime hoax.

"The police are right now finalizing the cost that was used, police resources, to come to the understanding this was a hoax and not a real hate crime," said Emanuel, according to the Chicago Tribune. "What we spent. The corporation counsel, once they have it finalized and feel good about the numbers, will then send a letter to Jussie Smollett and his attorneys, trying to recoup those costs for the city."
Well, true to his word, like a trash nigga who drags you on Twitter for not kissing him on the first date after dropping a cool $80 on scallops, Mayor Rahm Emanuel's law chief sent a letter demanding a $130,000 rebate from the Chicago native—billing him for "overtime hours" related to the investigation.
No, really.
"The finance is a piece of it," Emanuel said, refusing to let go and let God as the absurdity spewed from his lips. "And an acknowledgement that what he did at every level was wrong."
Per CBS News, the March 28 letter explicated stated Smollett must cough up the funds within seven days, but didn't specify a response should he opt to celebrate his freedom by telling them to go fuck themselves.
Which could prompt the city to sue The Mighty Ducks alumnus and introduce a civil trial that will garner a collective eye roll from the entire free world.
Or they could just—oh, I don't know—let go and let God and get over this shit already.
We'll never know what happened in regard to the alleged attack, but we do know those responsible for pressing charges did entirely too damn much and botched the case as a result.
That's your bad not Jussie's. So let's all move on with our lives already.
Thanks!