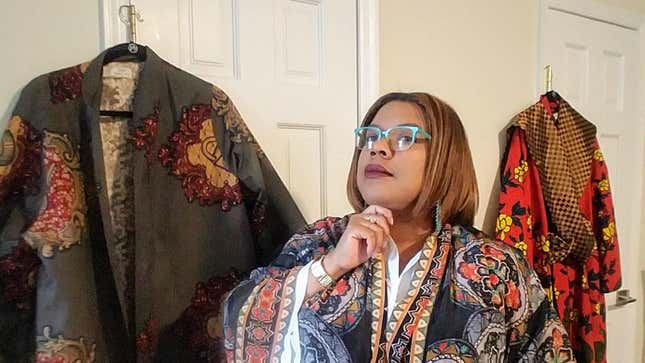 So, I like clothes, right?

Like, really like clothes. Like, probably like them too much, but whatever. It's my vice. I'm into it—along with hair salons (that are on-time), alcohol, eating overly expensive dinners and getting my nails done every two weeks, which I tell myself is about "self-care" and not "self-indulgence."
(But it's probably a little of both? I mean, who wants to have busted nails? Not I.)
But admitting that I am into clothes, jewelry and shoes is probably the understatement of the year. I'm the girl who forked over the dough for a two-bedroom apartment in Harlem just to turn one bedroom into a glorified walk-in closet with a bed in the middle of it.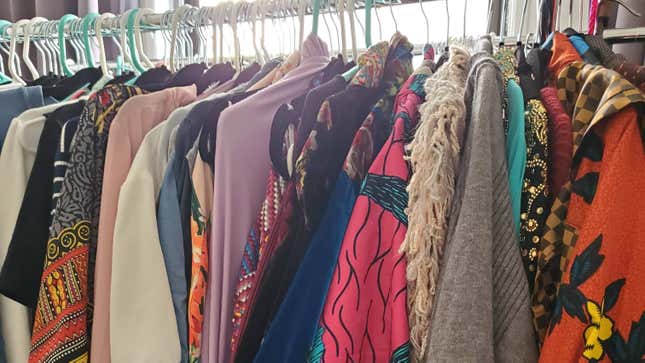 Even as a wee, young teen in the '90s, I had an enviable closet, thanks to my mother's willingness to buy anything for me as long as it was $10 or less at Marshall's. Back then, my style was probably more Sister, Sister than, say, Living Single. I wore a lot of florals, pastels, ruffles and oversized hats. In photos, stuffed animals were often my accessory of choice. I desired Shirley Temple-curls constantly, and I looked like an overly large child from a nonexistent Love's Baby Soft ad targeting negroes.
Also, I think I owned some Love's Baby Soft.
My mom absolutely hated this phase, but I thought I was cute! (See evidence below. Of me. Being "cute.")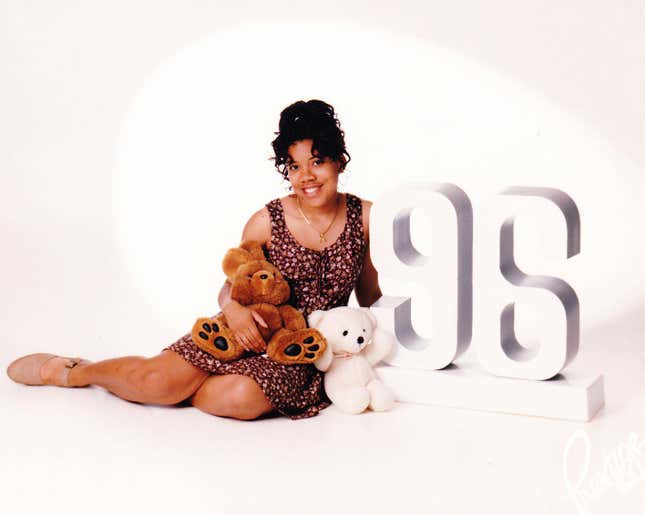 (Unrelated: I was the girl you were warned about in college whose bed was covered in stuffed animals and had an idyllic notion of love and romance. One boy once described me as "wholesome," in what I think was an insult.)

But for all my love of clothing, I've never been into labels. I don't actually own that many nor do I have the desire to, especially since a lot of fashion houses are still anemic for anyone larger than a size 12. I mean, you don't want my money? Fine. I'll give it to someone who actually cares. Which is why my closet is one-third Eloquii, one-third ASOS, and one-third "caftans."
The caftan thing is new. I was introduced to them one day when I visited the first-ever pop-up show for Harlem's Fashion Row on the Lower East Side late last year. There, I had a fateful encounter with Jamaican-born, Harlem-based designer Junny Hibbert.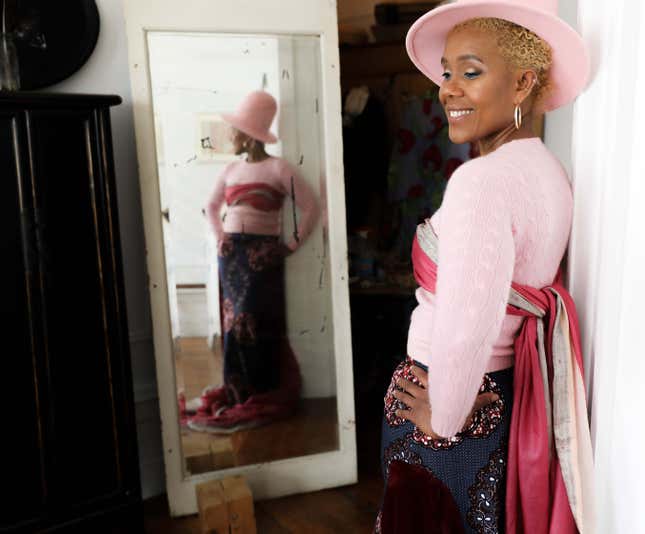 Junny has been designing for the past two years after a more than 20-year career as a sales executive. We immediately hit it off, because unlike most New Yorkers and their obsession with the color black, Junny was offering me color, Dutch wax prints, vivid florals and life with her doubly gorgeous caftans, smoking jackets and kimonos. Shortly after our meeting, I scheduled an appointment for her to stop by my old apartment in Kips Bay to take my measurements and create the caftans of my dreams. We ended up talking for quite a bit, then meeting again a few weeks later after a fashion show for New York designer Aisha McShaw.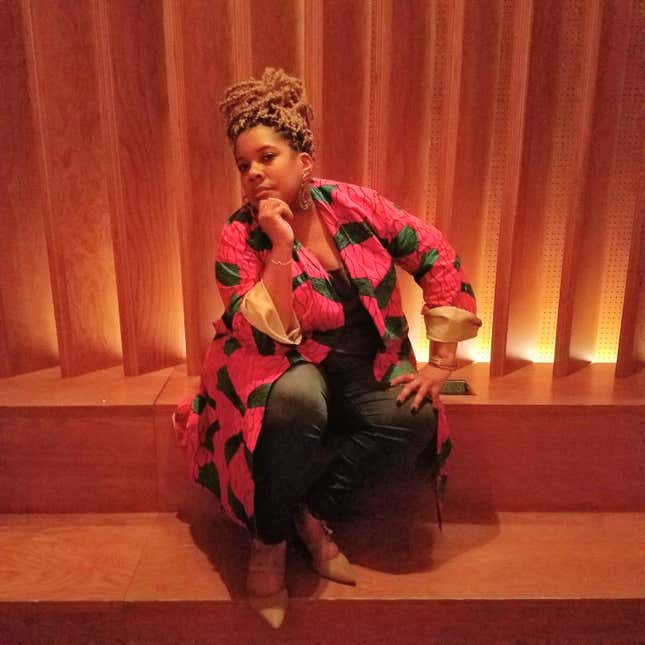 What I love about Junny's caftans are that each one is unique (after all, they're custom-made.) I initially ordered two, but now have five created by her, my favorite being a pink and turquoise number that I've now worn on multiple occasions.
My second favorite Junny piece that I own is a red and gold kimono featuring green peacocks. It has a long, long sash and is bold and audacious; a great piece of wearable art that I love showing off at various functions.
Because they're custom-made, and essentially a work of art, and because the fabric is authentic, these caftans are not inexpensive. Mind you, the price point is still lower than what Gucci will often offer you, plus you get it custom-made; but for my caftans, I spent about $340 each, with some costing a little more and some a little less.
But my insatiable hunger for caftans didn't stop there.
Soon, I was buying them up from Amazon, ASOS and Grass-Fields, as well as perusing them in the sales racks of Neiman's online. Before I knew it, I had more than 10 hanging in my already crowded-as-hell bedroom/walk-in closet. Some people are addicted to cigarettes. Others to cocaine. I'm addicted to caftans. They are literally my Pokemon and I've gotta catch them all.
But props to Junny for getting this ball rolling. Her beautiful craftsmanship and designs won me over and a signature "lewk" was born.
Now if only I could improve the "lewk" in my wallet from all these damn caftans!