The queen of buttered and fried foods is making her return to cable television after being dropped from the Food Network in 2013. Paula Deen's new cooking and shopping show will debut on Evine Live on Wednesday. According to the NewYork Post, Paula Deen's Kitchen will have a three-hour premiere and will then air live segments once every six to eight weeks.
In 2013 Deen felt the heat when she "admitted to using the n-word and telling insensitive racial jokes" during a videotaped deposition. Deen also stated that she made her black employees dress up and act as slaves at a private wedding party. The deposition was part of a lawsuit filed by Deen's former employee claiming that Deen and her brother were racists and also citing incidents of sexual harassment.
Eventually the lawsuit against Deen was dismissed, but her butter empire had already melted. Not only was she dropped from the Food Network, but she also lost endorsement deals with Home Depot, Wal-Mart and Caesars Entertainment. 
After the smoke cleared around Deen's racially troubled past, several people spoke up in her defense. Former President Jimmy Carter stated to CNN that Deen should be forgiven. "She was maybe excessively honest in saying that she had in the past, 30 years ago, used this terrible word," Carter said. "I think she has been punished, perhaps overly severely, for her honesty in admitting it and for the use of the word in the distant past. She's apologized profusely."
An even more unlikely ally was talk show host Steve Harvey. Last year Harvey allowed Deen and her team to teach culinary skills to boys from the Steve Harvey Mentoring Camp. "Paula and her team has agreed to take as many boys as I want to fly down to Savannah and teach them culinary skills," Harvey said on his show. "That, to me, is how you get something from something. There has to be a good behind everything." 
G/O Media may get a commission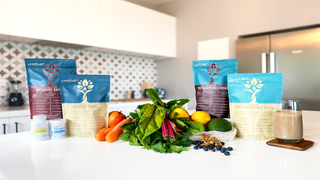 Forgiving is fine, but don't think there aren't some people out there who won't forget Deen's words and won't be tuning in.