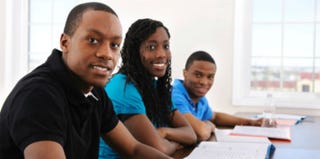 New financial aid policies that make it harder for parents with lackluster credit to borrow money from the federal government for their children's college expenses are reportedly hitting students at HBCUs the hardest. And according to Johnny C. Taylor, president and CEO of the Thurgood Marshall College Fund, legal action to force the Obama administration to reverse those changes to the PLUS loans program isn't out of the question.
"We're going to continue to pursue the legislative process to find a better solution," he told the Washington Times. "[But] if at some point we determine that there is no agreement, then we may have to consider going to the courts."
HBCU officials say they were given no advance notice of the changed loan standards, students with the loans were not grandfathered into the new policies and their students typically lack long credit histories and accumulated net worth compared with white applicants.
Read more at the Washington Times.