If you dream of one day owning a piece of Dapper Dan's ongoing collaboration with Gucci, keep collecting your coins because it likely won't be the new tribute book issued by the label, Dapper Dan's Harlem.
Launched in tandem with the opening day of Pitti Uomo (Florence, Italy's highly anticipated biannual men's Fashion Week), the photographic tome was shot by filmmaker and photographer Ari Marcopoulos. The book launch took place on Tuesday at a cocktail party at the Gucci Garden venue in Florence, where the 74-year-old Harlem-based designer born as Daniel Day was on hand to sign copies.
But Dan likely didn't sign many. Gucci has opted to produce only 500 copies of the covet-worthy book, which includes appearances by famous friends of the designer, such as viral poet Cleo Wade, chef Marcus Samuelsson, music exec Steve Stoute, and more. And the extremely limited release is deeply unfortunate for fashion lovers without that Gucci budget—at $200, it is one of the least expensive products of Dan's collaboration with the label.
G/O Media may get a commission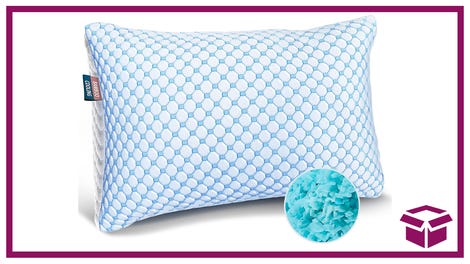 23% off
Nestl Cooling Pillow - Queen Size
Don't look for it online. The book, which was made available at both the Gucci Garden and the Gucci Wooster Bookstore in New York, likely sold out its meager run within hours. We've been able to find no trace of its existence whatsoever, except on social media.
And that's really a shame for those of us who've enthusiastically applauded the resurgence of the decades-long career of the man who helped define urban style—and his adoption and funding by a label who once shunned his "knock-ups" of their logo. But while Dapper Dan's designs have never been for the masses, the inaccessibility of this latest offering to many of those in the culture that long inspired and supported his aesthetic feels bittersweet. (And if I sound salty, I am. I'd admittedly drop $200 on this in a minute—if I could just get my grubby little hands on it.)
If you're curious to know what Dapper Dan's Harlem looks like, you can skim a few pages through one of the rare Instagram posts of the book we've managed to find and include here. But if you somehow manage to get your hands on a copy, hold on to it. Like one of Dan's bespoke designs, it's already a collector's item.
Updated: Jan. 9, 2019, 1:42 p.m. ET: There may be hope, after all! According to one of commenters and Hypebeast, a wider release of the book is planned through London-based publisher and online bookstore IDEA, though no release date has been given, nor information on whether the edition will be the same quality as the first run (unlikely).