The 58th annual Grammy Awards may be airing on Monday for the first time instead of Sunday, but there'll be some things that look familiar. LL Cool J will host for the fifth straight time, and the show will continue its tradition of being a music festival masquerading as an awards show, focusing on the performances and a few key awards, while relegating the majority of its 83 awards to a pretelecast ceremony.
With an expected run time of three-and-a-half hours, there will be a lot to take in, but we're here to help you make it through the night. Be sure to follow The Root on Twitter, where we'll be live-tweeting the show and all the big moments, and on Instagram, where we'll be posting photos from the red carpet.
Meanwhile, here are the storylines, the categories and the performances you need to know:
1. Will Kendrick Lamar Make History or Will He Get Swift-Boated?
Kendrick Lamar, who leads all with 11 nominations—one shy of Michael Jackson's record 12 nods for Thriller­—is a poised for a big night and the Compton, Calif., rapper can't wait for it, telling Billboard, "I want to win them all."
Well, K-Dot's chances of winning them all are pretty much zero since he's nominated twice in two categories. But the desire is understandable given what happen in 2014. That year he was nominated for seven Grammys and didn't win a single one. Not only that, but he had to watch white rapper Macklemore, who is bad at his job, walk away with Best New Artist, Best Rap Album and Best Rap Performance, all awards Lamar was up for. Then he had to put up with Macklemore's "apology text,"­ which Macklemore posted on Instagram, apparently to show the world that he understood how much his white privilege played a role in his wins.
But this year, with nary a Macklemore nomination in sight, this could be a historic night for Lamar.
G/O Media may get a commission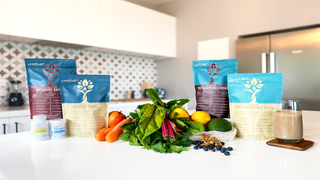 Except … Taylor Swift. The two artists are competing in two of the major categories—Album of the Year and Song of the Year. Lamar would be the first hip-hop artist to win Album of the Year since Outkast's 2004 Speakerboxx/The Love Below, and the first rap artist ever to win Song of the Year. The question is, will the Recording Academy's 13,000 voting members—some of whom may have never heard a single second of Lamar's album but couldn't escape the earworms produced by the pop starlet's hit-making factory—give the rapper enough votes to win? We'll have to wait and see. (Side note: The two are also nominated together for Best Pop Duo/Group Performance and Best Music Video for Swift's "Bad Blood.")
2. Categories to Watch
Album of the Year: Sound & Color, Alabama Shakes; To Pimp a Butterfly, Kendrick Lamar; Traveller, Chris Stapleton; 1989, Taylor Swift; Beauty Behind the Madness, the Weeknd.
As mentioned, Swift and Lamar are the two favorites, and if Lamar wins, he'd be only the third rap artist to win the night's biggest prize. But don't count out Alabama Shakes, whose stellar sophomore album could surprise everyone. (Have you forgotten last year, when Beck shocked the world—and Kanye—by winning this category over Beyoncé, whose surprise self-titled album was the huge favorite?)
Song of the Year (goes to the songwriters): "Alright," Kendrick Duckworth, Mark Anthony Spears and Pharrell Williams, songwriters (Kendrick Lamar); "Blank Space," Max Martin, Shellback and Taylor Swift, songwriters (Taylor Swift); "Girl Crush," Hillary Lindsey, Lori McKenna and Liz Rose, songwriters (Little Big Town); "See You Again," Andrew Cedar, Justin Franks, Charles Puth and Cameron Thomaz, songwriters (Wiz Khalifa Featuring Charlie Puth); "Thinking Out Loud," Ed Sheeran and Amy Wadge, songwriters (Ed Sheeran).
The first hip-hop song ever nominated in the category was Eminem's "Lose Yourself" in 2004. Since then, few rap artists—including Kanye (twice)­­—have had a chance to win this coveted award, so if "Alright" takes the crown, it would be a big moment for hip-hop.
Best Rap Song: "All Day," Kanye West featuring Theophilus London, Allan Kingdom and Paul McCartney; "Alright," Kendrick Lamar; "Energy," Drake; "Glory," Common and John Legend; "Trap Queen," Fetty Wap.
Most of the rap awards will be announced in the pretelecast ceremony, with one, maybe two categories appearing on TV. But who gets the early wins could provide a clue as to how Lamar's night will go. If he's winning in the rap category, he may have a shot at winning the big prizes. (Or not—the Grammys' voting process is a hot mess, allowing people to vote in genres outside their area of expertise. This is where the popularity of a song or artist could come into play.)
While "Alright" was the unofficial anthem of the Black Lives Matter movement, it's going up against the Oscar-winning song "Glory," from the movie Selma. And if by some chance West's "All Day" wins, Lamar would still get a Grammy as a songwriter.
3. A Night of the Tributes
Lionel Richie: Richie, who is this year's MusicCares Person of the Year, is expected to join in a musical celebration of his career, which will feature R&B crooner John Legend, country star Luke Bryan, and pop stars Demi Lovato and Meghan Trainor.
Michael Jackson: R&B singer Miguel, who's up for two awards, will perform the King of Pop's "She's Out of My Life" to mark the Feb. 26 reissue of Jackson's best-selling 1979 album, Off the Wall.
B.B. King: The blues legend, who died last year, will get a musical sendoff from country singer Chris Stapleton, guitarist Gary Clark Jr. and blues icon Bonnie Raitt.
David Bowie and Glenn Frey: The Grammys will honor the two rock legends who died last month: Lady Gaga will pay respect to Bowie, and Frey's Eagles bandmates, along with Jackson Browne, will unite in honor of the singer-guitarist.
Maurice White: While it's not a full musical tribute, the late co-founder of Earth, Wind & Fire will get some love when his EWF bandmates present the Record of the Year.
4. Must-See Performances
Taylor Swift: OK, even I'll admit I can't resist the infectious tunes this pop princess cranks out. The singer will open the show with a song from her Grammy-nominated album, 1989. Then we can all play drinking games based on the number of times the camera shows her dancing to someone else's performance.
Kendrick Lamar: I don't know if he can top last year's BET Awards performance of "Alright," where he rapped on top of a police car with the American flag billowing in the background. But no matter what he does, I'm sure he'll have the Twitterverse lit up.
Adele: Because her chart-topping album, 25, was ineligible for this year's Grammys, she won't be taking home any trophies (maybe next year). But we will be blessed with a performance. What I really want to know is with Adele and Lionel Richie in the same building, can we get that "Hello" mashup we've been waiting for?
Alabama Shakes: The rock group, which is up for four awards, is fronted by Brittany Howard, an incredible performer whose voice channels the spirit of Janis Joplin and the soul of Tina Turner.
The Hollywood Vampires:­ This rock "supergroup"—featuring Alice Cooper, Joe Perry from Aerosmith, Matt Sorum and Duff McKagan from Guns N' Roses, and … Johnny Depp (?!)—will be performing live on TV for the first time. Frankly, I have no idea what they sound like or what to expect, but I'm gonna be watching to see what the hell happens.
Hamilton, the musical: Do not sleep on this­ performance. Lin-Manual Miranda's hip-hop-inspired Broadway musical about founding father and face of the $10 bill, Alexander Hamilton, is the toast of the Great White Way, with soldout shows and seats going for multiple stacks of $10 bills on the resale market. The cast is doing a special live performance of the musical's opening number, "Alexander Hamilton," for the Grammys (Broadway shows are usually dark on Mondays) from New York's Richard Rodgers Theatre.
For a complete list of performers, go here.
The 58th annual Grammy Awards will air Monday at 8 p.m. on CBS.