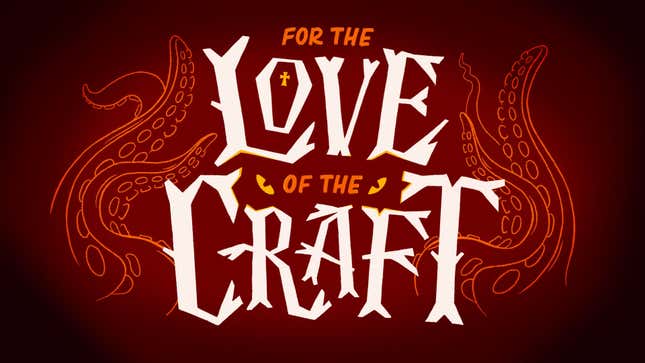 When you hear the phrase "historic monsters," what comes to mind? In the genre-bending HBO series Lovecraft Country, we see historic monsters first-hand as our protagonists set off on a road trip through 1950s Jim Crow America, coming face to face with both the brutal racism of white America and terrors more supernatural in nature. But what does this blending of history and monstrosity mean to you?

Tackling A Black Maternal Health Crisis & Embracing Reproductive Justice | The Root Institute
That's the question we're encouraging emerging Black writers to respond to in For The Love Of The Craft, our short fiction contest! The winner gets a $5,000 grand prize, their story published on The Root, and mentorship from writers on the show. Interested? Of course you are. Keep reading to learn more about what we're looking for, and go here for the official rules and how to enter.
What We're Looking For
Monsters loom large in African American history. We tell stories about them, warning our children of them and daring each other to say their names in mirrors. Some of them are born in nightmares, in urban legends and folklore, their power fueled by our imaginations. We hide from them with protective trinkets, by pulling all of our limbs and our head under blankets, with nightlights and flashlights bright.
Other monsters are realer, more solid. These monsters are people-shaped and history-laden, yelling with contorted faces at those who sit at lunch counters and chasing free men and women to drag them back to hellish chains. We're still figuring out how to hide from those.
Lovecraft Country looks at the history of Black Americans as overflowing with all kinds of monsters, literal and figurative. That's why we're asking short story writers to pick a decade or an important moment in Black American history, and weave a tale of the monsters that litter that time. As long as the story is fictional, we want to experience through your writing the collision of the historic and monstrous. Whether this be the monsters of oppression, the monsters of folklore, or some new beast, we're open to everything … and, much like in Lovecraft Country, we're curious to see how these ideas and genres combine to show us something new.
Contest Info, Guidelines, And How To Enter
Finalist stories will be judged by an editor from The Root as well as Jonathan Kidd and Sonya Winton-Odammten, co-executive producers and writers on Lovecraft Country. One winner will be chosen, who will receive $5,000 and a mentorship session with Jonathan and Sonya. But that's not all. We'll publish your story inside a piece of branded content on The Root for all to read.
Here are some guidelines you need to follow (but be sure to click here for the full official rules and how to enter):
Stories must not exceed 750 words.
Original works only. No fanfiction (about Lovecraft Country or otherwise), or any stories involving intellectual property that you do not have the rights to use.
No reprints. We want fresh stories that have never been published and are not currently submitted for consideration in any other promotion.
Writers must ensure stories are not defamatory in nature, and that stories don't personally identify real people (like a real person's name or where they live).
Nothing sexually explicit, sexually violent, or needlessly brutal. (There's a difference between necessary violence that tells a story, and brutality that moves nothing along.)
No references to alcohol or illegal drugs.
We'll retain the rights to your story for six months, after which the full rights revert back to you. (Check out the official rules on the contest submission page for more info.)
So, what are you waiting for? Submissions are open now until 11:59 p.m. ET on Friday, September 18, 2020. If you haven't already, click here to enter!
To see these kinds of stories played out every week, tune into Lovecraft Country streaming on HBO and HBO Max.
This article is a sponsored collaboration between HBO and G/O Media Studios.
Danny Lore is a writer and editor of SFFH. They've written and co-written original and licensed comics (Queen of Bad Dreams, Quarter Killer, James Bond, Ironheart), as well as having published stories in Fireside, FIYAH, Nightlight and A Phoenix First Must Burn. And, yeah, Lovecraft Country is the only show they're watching weekly right now.